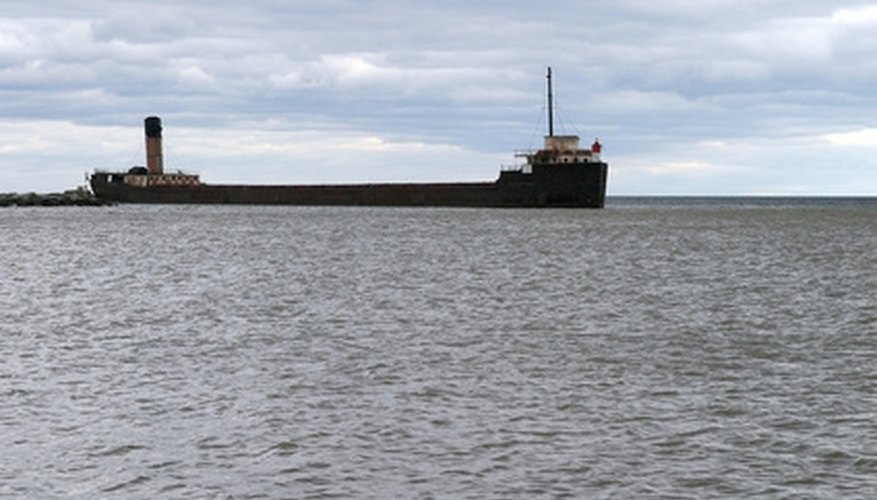 A VHF radio transmits at "very high frequency," between 156 and 162 MHz. Most VHF radios are used at sea; anyone on the same channel can hear the transmission. Since cell phones are not dependable at sea, VHF radios are a safer option.
When to Get a License
The FCC issues the Marine Radio Operator Permit (MP) to operate VHF radios. A permit is needed if the vessel weighs more than 300 tons, carries six or more employed people or sails in foreign waters.
Requirements
A person applying for an MP must either be a legal resident of the United States or eligible to be employed in the United States. He must be able to understand and transmit messages in English.
Exam
The FCC must receive a Proof of Passing Certificate for the required exam. The MP requires one element, which covers basic radio operating practices and laws. Eighteen out of 24 questions on the exam must be answered correctly.
Fees
The examination is administered by a Commercial Operator License Examination Manager (COLEM), not the FCC. There are nine centers, with sites throughout most of the United States, authorized by the FCC to administer radio permit exams. Fees are charged per element and vary from center to center. The least expensive center charges $25 for one element, while the most expensive center charges $75. Most centers charge $50 for one element.
References
Writer Bio
Based in Laramie, Wyo., Joanna Swanson has been writing in her professional life since 2004. She currently writes for various websites and enjoys reading a wide variety of books. Swanson holds a bachelor's degree in business administration from the University of Wyoming.