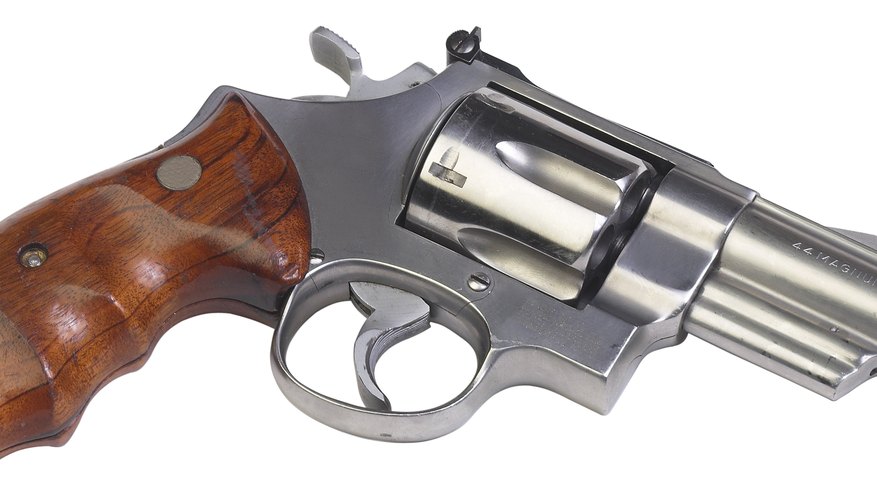 Gunsmiths carry out a number of duties related to firearms; everything from fabricating, troubleshooting, repairing, assembling, customizing and selling firearms. In California, you need to receive formal training and going through the proper channels for licensing in order to be a gunsmith. The Federal Bureau of Alcohol, Tobacco and Firearms (ATF), the FBI, the California Department of Justice and the California State Board of Equalization are the governing boards that ensure your authorization to make, repair and sell firearms in the state of California.
Register and attend courses at a gunsmith school. Lassen Community College in California and online schools such as Modern Gunsmithing and American Gunsmith, have gunsmith programs.

Look in your area for a gunsmith who offers apprenticeships, whether you prefer not to attend a college or just want more experience. Many gunsmiths have apprenticeship programs or will consider hiring you as an assistant once you have completed a certificate or degree program.

Fill out an application to get your Federal Firearms License (FFL) from the Bureau of Alcohol, Tobacco and Firearms. This is a federal requirement for all individuals looking to sale and service firearms. An FFL is also required to get the proper certifications and licenses in California. Not everyone is approved for an FFL , and the ATF has a list of requirements to qualify. You will have to pay an application fee with your FFL application. Once you send in your application, it will be assigned to a field office in the California area that is closest to you. An Industry Operations Investigator will handle the rest of the application process, including an in-person interview with you.

Get a seller's permit from the California State Board of Equalization. This is a California State requirement to engage in the selling of products, which you will do once you become a gunsmith. Visit your local office to fill out an application or download the application online.

Fill out the Employee Certification of Eligibility form from the State of California Department of Justice Bureau of Firearms. Before you are eligible to handle firearms in the state of California, you must be cleared by the California Department of Justice (DOJ) and the FBI. You will pay two separate fees to have your fingerprints scanned by the DOJ and the FBI.

Fill out an application to be put on the Centralized List of Firearm Dealers (CFD) at the DOJ. Pay the application fee. Once your application is approved, you will received a CFD number, be put on the Centralized List and be authorized to be a gunsmith in California.
References
Writer Bio
Tiesha Whatley has been writing for over 10 years. She has been published in "Marie Claire," "Ebony" and "Modern Bride" magazines. She holds a Bachelor of Science in English from the University of Alabama at Birmingham and has been working in the wedding planning industry for over 13 years.