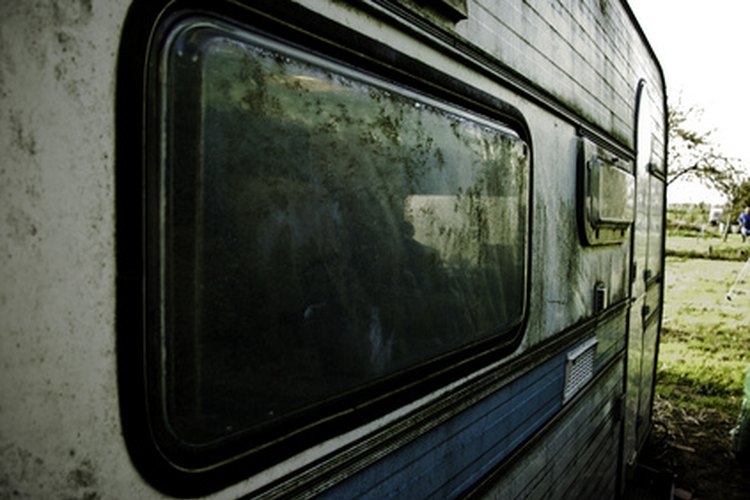 Travel trailer window treatments add a customized look. Many styles of window treatments are available for your travel trailer. Window treatments can be purchased or handmade with a sewing machine. There are no-sew options as well. Add matching throw pillows to complete the look. RV companies specializing in vintage travel trailers can offer specialized hardware for your window treatments.
Types of Travel Trailer Window Treatments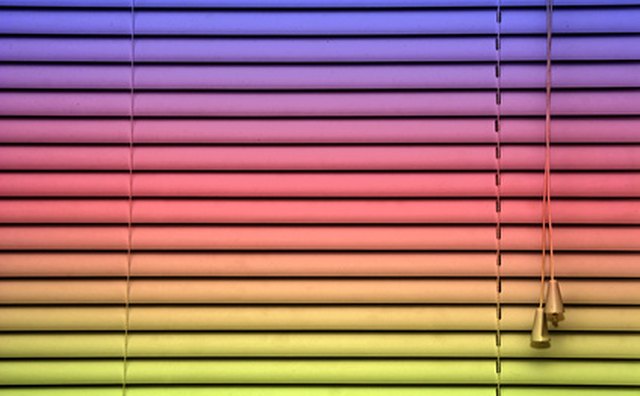 Start with what you like. Mini blinds, curtains or even vertical blinds are available. Mini blinds and vertical blinds will need to be custom ordered. Order blinds that attach to the outside of the window frame. These may need to be attached with hook and loop tape instead of screws. Add hook and loop tape to the bottom of mini blinds to keep them from banging around and becoming damaged during transit. This is not a concern with vertical blinds and curtains.
Measuring for Window Treatments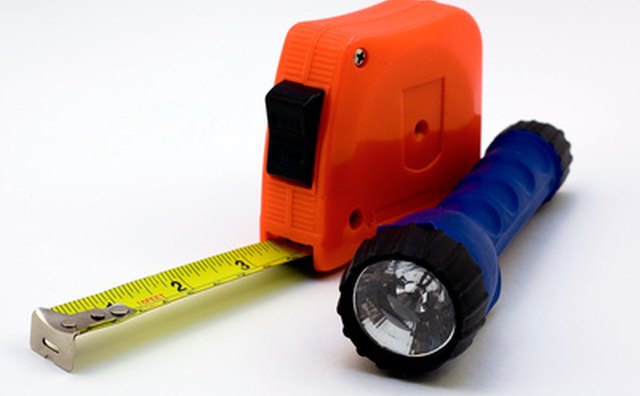 Measure the windows carefully. Take three horizontal and three vertical measurements. Go through the center and then on the edge of the window. Use the largest vertical and horizontal measurements for the window treatments. Add 4 inches to the vertical measurement and 6 inches to the horizontal measurement if you are ordering fabric for homemade curtains. This is for the seam allowances and hems.
Curtains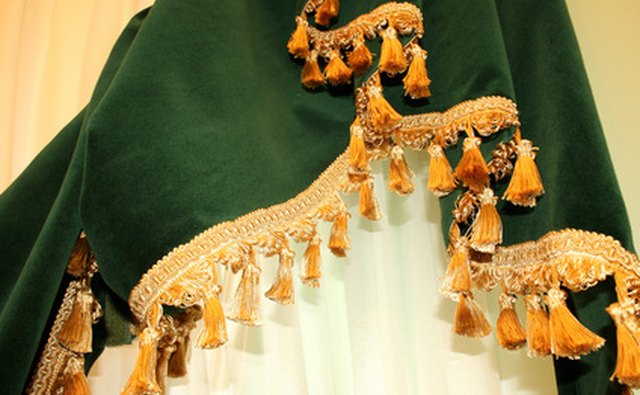 Curtains offer the most variety for travel trailer window treatments. They can be elaborate or as simple as you like. Café curtains are good for an informal look. They go well with the informal feel of a travel trailer. Add a valance for an upscale touch. Most travel trailer windows are small. Purchasing fabric to make your own curtains is a cost effective way to have a custom look.
Roman Shades
Roman shades offer a luxurious feel to any travel trailer. The heavy fabric offers privacy and will help insulate the trailer on cold nights. Roman shades can be handmade or special ordered. If custom ordered, the hardware must be able to attach to the outside of the window frame.
Window Hardware
Choose the right type of hardware for your travel trailer window treatments. Blinds will come with the hardware required to hang them. Trim the cords to keep them from becoming too long. Curtain rods can be easily added to any travel trailer window. Choose lightweight curtain rods. Instead of using the hardware that is included with the rods, use hooks that attach to the wall with removable adhesive. Make sure the hooks will hold the rods securely. Tabbed curtains and curtains with rod pockets will not require hooks or loops to hang. Café curtains will require café rings. Specialized hardware is available from RV dealers.
References
Woodall's RV Owners Handbook; Woodall's Publishing Corp.; 2005 edition