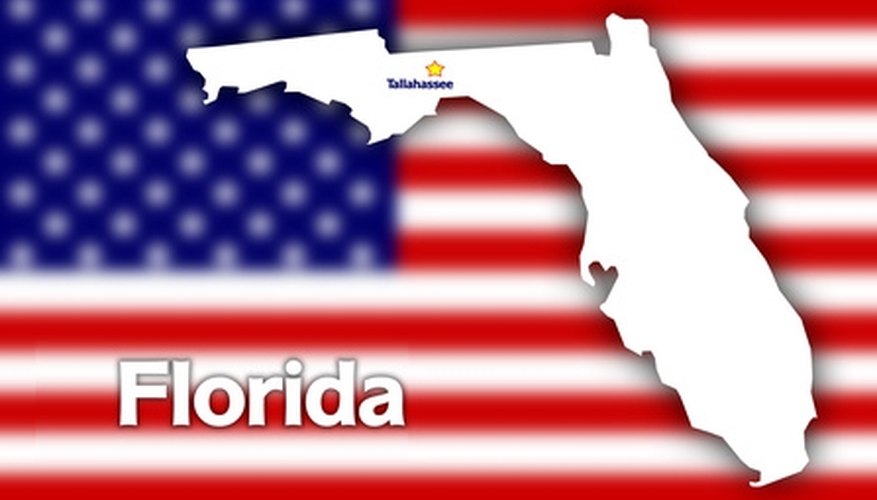 Transferring a boat title in Florida isn't so much a matter of keeping law enforcement authorities abreast of the status of a boat as it is of keeping county taxes paid in a timely manner. If you file the paperwork on time, you spend $6.25, at most; if you don't file the paperwork in a timely manner, you spend that amount, plus an additional $10.00, for a total of $16.25, more than double the cost of filing the necessary forms within the time required by law.
File an application for transfer of ownership in the county tax collector's office where you live, within 30 days of the date you purchased the boat. Pay a fee of $5.25.
Give the county tax collector the old title, issued to the person who sold you the boat. The Transfer of Ownership section on the rear of the title must be completed by the seller.
Pay a $1.00 fee for each lien recorded against the boat and pay the appropriate sales tax for the county on the purchase price of the boat. If the sales tax was paid by the seller, you can present proof of payment of sales tax, instead of paying sales tax.
Complete and file the application for transfer as soon as possible. According to the the State of Florida's booklet, "Facts for Florida Vessel Owners," the person requesting the transfer of title "shall be charged an additional $10 fee if the title transfer application is not properly filed within this 30-day period."
References
Tips
Writer Bio
Will Charpentier is a writer who specializes in boating and maritime subjects. A retired ship captain, Charpentier holds a doctorate in applied ocean science and engineering. He is also a certified marine technician and the author of a popular text on writing local history.