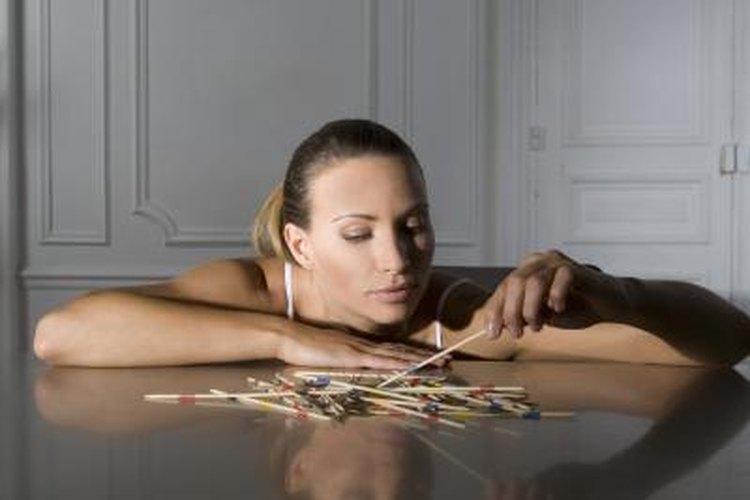 Being single is a glorious time for any woman, regardless of her age. There are a limitless number of things for a single woman to engage in, including real thrills and excitement. Although grandma may have said something similar many times over, a valuable adage for the single woman to remember is: Only boring women get bored.
Know Thyself
One of the best relationships that any single woman will ever have is with herself. The Internet is full of self-quizzes that allow a single woman to better know who she is and her potential. HumanMetrics provides a free Jung/Myers-Briggs personality typology test with instant access to results. A little online study into a particular dominant personality type gives a single woman clues to the traits that she may want to develop more fully. WomenToWomen provides a free profile to help detect hidden hormone issues that can affect women at any age, while the Yahoo Directory features links to other health assessment tools.
Life Re-written
Anita Gurian, PhD, notes that many girls' giftedness may become obscured on the way to womanhood as the result of social and emotional pressures. Spend a lot of quiet time in honest self-examination. The process may be more painful than ripping off a duct tape bikini, but the end result is learning to make authentic choices. Even the smallest choices that are made each day and soon forgotten have big effects on the direction or outcome of a woman's life. Create a strategic plan by writing down goals and putting a date on them, because girlish hopes floating around in the head do not accomplish anything. If not already in the habit of working with a calender, get one and learn how to use it as an effective weekly planning tool. Sit down for one hour each Sunday night and plan the upcoming week, write down and date new goals, and evaluate the progress of previous goals. Every night make a list of the six most important things to do for the next day. These are the simple, but most effective tips that lead to living an exciting life.
Broaden Horizons
When women are single, they have the best opportunity to expand knowledge and life experiences. Contact local law enforcement authorities regarding available police ride-along programs. The programs designed to benefit the community and officers, are a great experience for single women. Washington D.C.'s Metropolitan Police Department allows for women under 18 to participate. Lose inhibitions and improve self-image and confidence by learning the art of burlesque. Bring forth the warrior princess hiding inside that mild-mannered single woman through martial arts or civilian tactical and firearms training for the psychological preparedness necessary for self-defense. For academic enrichment, the highly regarded MIT offers free online courseware for a wide range of subjects. There's no degree offered with this program, but that does not reduce the value of the education.
Calculated Risks
This is the time to do the things that are otherwise inconceivable when a woman has the responsibility of a family. Riding motorcycles, racing cars, rock climbing, parachuting and learning to fly a plane are just the beginning of the thrill-seeking things for women to do in their free time. No bad-boy boyfriend is necessary to learn how to ride a motorcycle, the Motorcycle Safety Foundation's website lists riding courses in most areas. Texas World Speedway (TWS) is one of many professional race tracks that offers Performance Driving Schools. TWS holds two-day events throughout the year and has a spec car to use as a loaner, that is unless she already has her own hot rod to run on the track.
Photo Credits
B2M Productions/Polka Dot/Getty Images