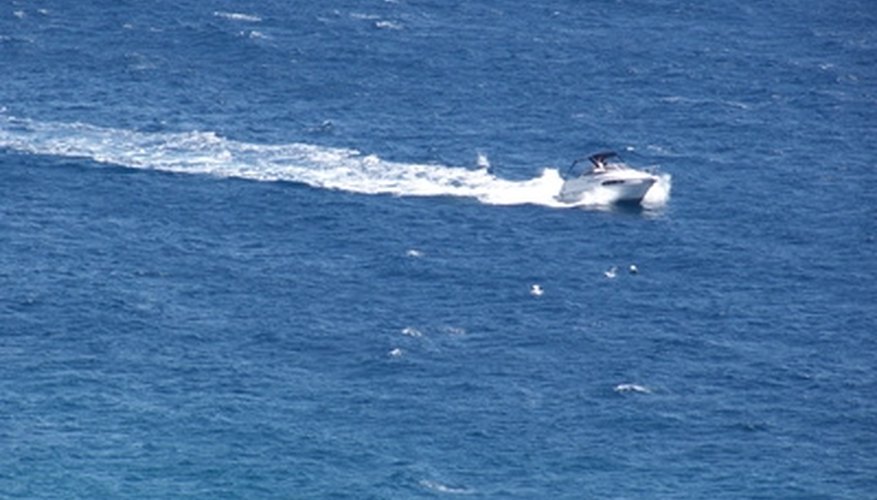 The Cobra is the sterndrive product manufactured by Outboard Marine Corporation (OMC). It came about when previous patents for the Volvo engine parts that were used expired, and a redesign was mandated. There have been several versions of the drive, offering various capacities and correcting for previous issues. The Cobra was paired with many engines and installed on a wide variety of watercraft.
Specifications
The Cobra first shipped in 1985. Designed for both boat builders and consumers, its 7.5-liter engine delivered 340 horsepower.
In 1989 a 5.80liter model was available. Smaller than its predecessor, it delivered 235 horsepower with an eight cylinder, four-stroke engine. The Gear ratio was 1.4:1and had a maximum rpm of 4,400. The spline count was 15.
The OMC Cobra Diesel was a 970 pound, three point two liter, six-cylinder monoblock inline powerhouse that produced 205 horsepower at 4,300 rpm.
Known Issues
Early issues with the gear-set and shift cables resulted in several redesigns. The bite angle was increased from 2 to 5 degrees on the clutch dog teeth, and the shift cable was changed to prevent it from sticking. Free upgrades were offered to product owners, however this program was discontinued in 1994.
The Cobra has retained its reputation for gearing issues, usually attributed to a failed shift cable. It is imperative the Cobra is properly adjusted to avoid this issue.
Variations
With is popularity and widespread use, the Cobra is still found on many watercraft today. Being able to correctly identify the type of Cobra drive you have helps immensely in ensuring it is adjusted correctly.
The three known variations include two dog-clutch styles and a cone-clutch style. The two dog-clutch styles (the OMC Cobra and the King Cobra) are separated only by their exhaust location; prop exhaust and through-hull exhaust, respectively.
The cone-clutch style is also called a King Cobra. It is often considered the most durable of the three as it does not share in the same problems known with the dog-clutch. It can be identified by the F-N-R gears located in the top of the outdrive, directly behind the engine.
References
Writer Bio
Based in CT, Bridgette Ashmore has been writing on a variety of topics since 1996. Her articles have been published in trade publications such as "LibraryScope" and "24/7" as well as topic-specific magazines like "ATV Rider" and "Side by Side." Ashmore has received numerous academic awards and possesses several college degrees—most recently a Master of Business Administration from the New York Institute of Technology.