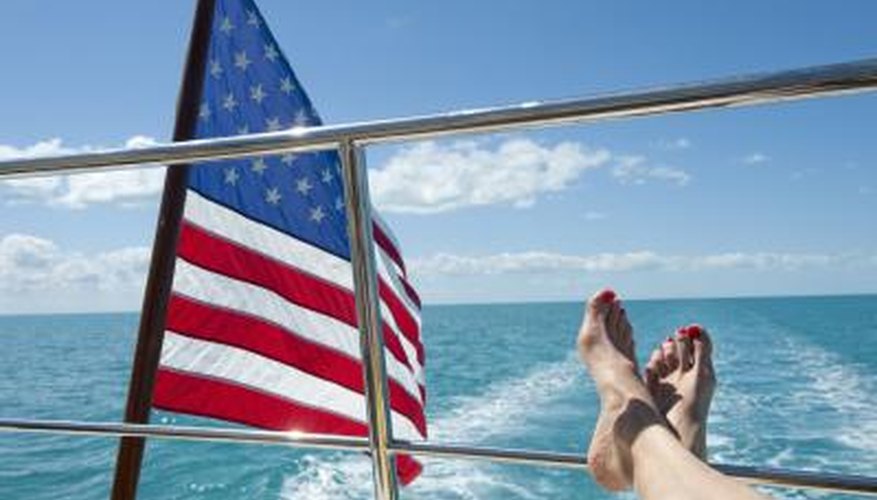 The MerCruiser 4.3L is a boat engine manufactured by Mercury Marine. There are several models of this engine: the 4.3L V-6, the 4.3 LH V-6, the 4.3L EFI V-6, and the 4.3 V-6 MPI. They share many similarities. The differences are primarily in the power output of the engines.
Mercruiser 4.3L/V-6 Specs
This engine is a 4-cycle, gasoline-powered V-6 engine with 262 cubic inches (4.3 liters) of displacement. Fuel is delivered via a carburetor. The engine provides 190 horse power to the propeller shaft at a maximum RPM (revolutions per minute) of 4,800. The electrical system is a 12-volt negative-ground system with a 72-amp alternator. Mercury Marine recommends a battery producing 375 cold-cranking amps (CCA) of power.
Mercruiser 4.3LH/V-6 Specs
The specs for this engine are the same as the 4.3L/V-6 except that this engine provides 15 additional horsepower (205 vs 190).
Mercruiser 4.3L EFI/V-6
This model has only three differences distinguishing it from the 4.3L/V-6. The engine produces 210 horse power (instead of 190), and requires the use of a battery with 550 CCA (vs. 375 on the 4.3L/V-6). This model also offers electronic fuel injection (EFI) instead of carburetion.
Mercruiser 4.3L MPI/V-6
This model provides 220 horse power, and is therefore the most powerful of the 4.3L lineup. This is achieved by means of its Multi-Point Electronic Fuel Injection. Otherwise, the specs are the same as those of the 4.3L EFI/V-6.
References
Writer Bio
Paul McCormick began writing professionally in 2009 and is currently a freelance writer. He has two books published: "Dementia: The Journey of Caring for our Father at Home" and "Dill Pickle Love." The latter book is already being taught in seminars in Colorado. McCormick received his Bachelor of Arts from Grand Canyon College.