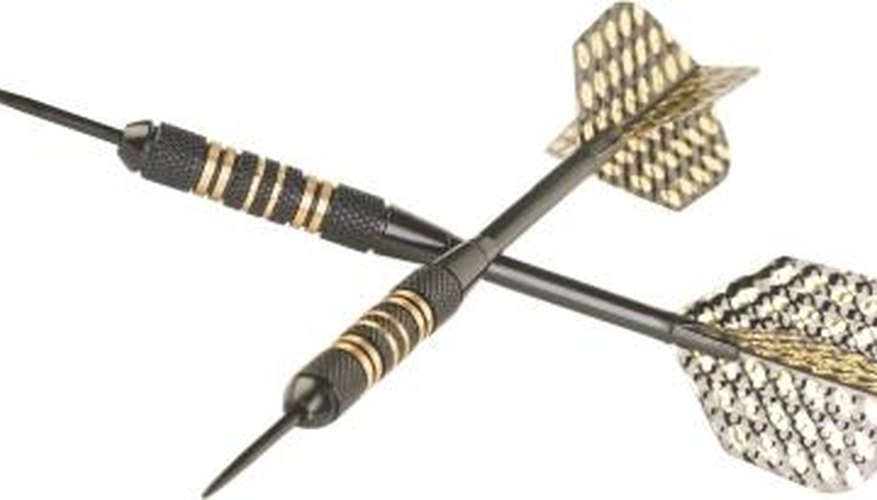 Unicorn electronic dartboards are self scoring with an LCD automatic display and are made with eBristles, specifically to minimize the bounce outs that often happen with other types of dart boards. Thirty-two games of darts can be played with 256 variations and can include up to eight players per game. Batteries must first be installed to power the Unicorn electronic dartboards. Owners need to set all of the options before game play can begin.
Insert three AAA batteries into the back of the dartboard.
Turn the dartboard on by pressing the "ON/OFF" button.
Activate the speaker by holding down the "ON/OFF" button for two seconds after the dartboard has been turned on.
Press "Up" or "Down" to get to the number of players you want to play the game and press "Select" to enter the number of players.
Push "Up" or "Down" to go through each of the game options and press "Select" to choose your game.
Select various game option, such as double in or double out, by pressing "Up" or "Down" immediately after choosing a game to scroll through each game level choice.
Press "Up" during a game to see the score of the players.
Start a quick game of "301" by holding down "Quick 301/Reset" immediately after turning the dartboard on.
Press "Quicket" after you turn the dartboard on to play a fast game of cricket.