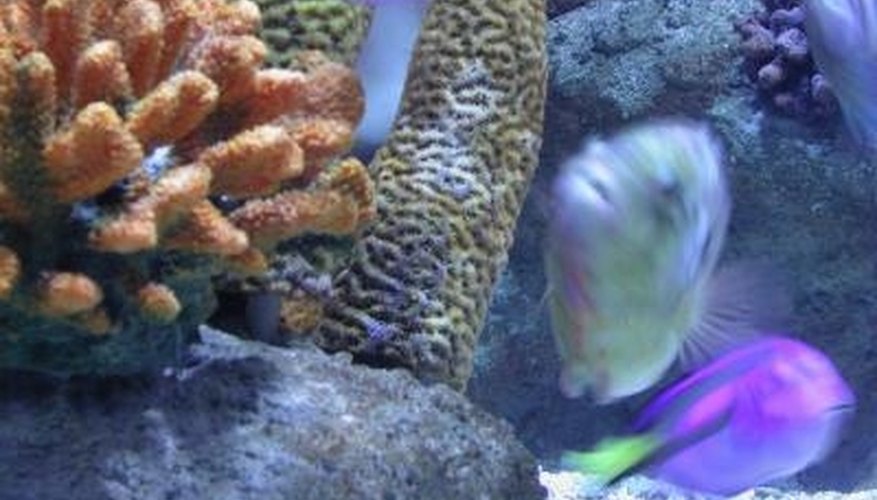 5.11 makes tactical gear for those in the military, fire and law enforcement services. It makes two tactical-style waterproof watches -- both with ballistics calculators -- the Field Ops Watch and the HRT Watch. The trade name 5.11 is amusingly based on a rock climbing difficulty level used in the Yosemite system. According to 5.11 the system actually goes from 5.1, which is easy, to 5.10, which is difficult. 5.11 is one level greater than difficult.
Select the digital time functions by pressing the "Select" button to scroll through the function displays. The "Select" button is adjacent to the "4" mark. The Home Time, Second Time Zone, Alarm, Chronograph and Timer will be displayed at each press.
Press "Set" to display the Horus Vision Ballistics Calculator "Target Result" screen. Then press "Select" to scroll through the fields such as "Range," Wind Speed," "Wind Direction" and so on. Use the plus and minus buttons to change variables.
Adjust the analog function time setting by unscrewing the crown anti-clockwise. When it is fully out, turn the crown to adjust the analog hands. Then push the crown back in fully and screw it back clockwise. The watch will not be waterproof unless the crown is fully seated.
Use the bezel timer to count minutes when scuba diving. Turn the bezel by hand counter clockwise to the left, and align the red mark with the 5.11's minute hand. Read-off the number of minutes marked on the bezel as the minute hand moves to provide you with elapsed time.
Writer Bio
Patrick Nelson has been a professional writer since 1992. He was editor and publisher of the music industry trade publication "Producer Report" and has written for a number of technology blogs. Nelson studied design at Hornsey Art School.