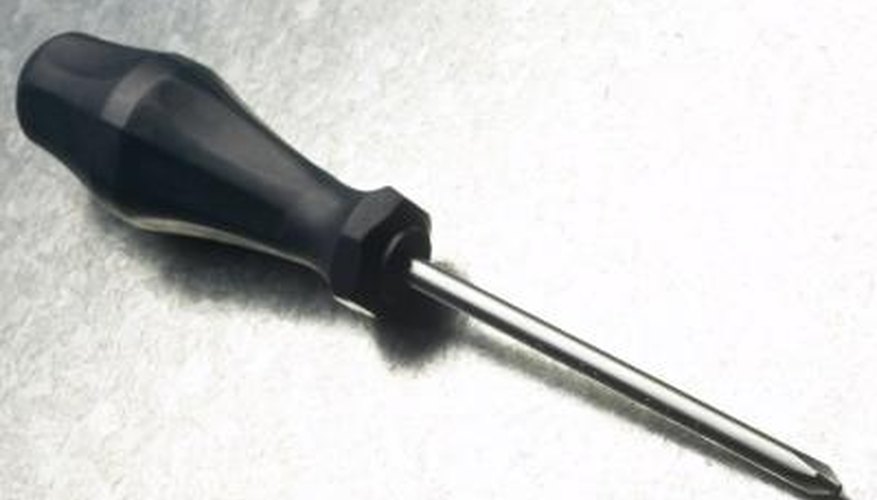 RVs and motor homes are all different in design, but they are quite similar in construction. Most RVs, travel trailers and motor homes – with interior cabinets and framework – are put together using pressboard, glues and staples. This makes them break often or come completely apart. Luckily, repairs are easy with such simple construction materials. Typically, the drawer slides of an RV will bend and collapse due to heavy items placed inside the drawers. Repairing the drawer slides is easily accomplished with basic tools.
Items you will need
Screwdriver

Screws

Staple gun

Staples
Step 1
Pull the drawer completely out of its slot on the cabinet. You should see the exposed drawer slides, cross brace and plastic slide guide slot.
Step 2
Remove the screws that secure the drawer slides using a screwdriver. Normally, a Phillips head screwdriver will work fine.
Step 3
Examine the drawer slides and look for any bending in the metal frame. If the frame is bent, try to bend it back straight; the metal is easy to bend. This is most often the problem with drawer slides.
Step 4
Examine the cross brace inside the drawer cabinet and check if the staples holding it are bent. If so, remove the old staples and replace the cross brace with new staples in its proper position. Sometimes the cross brace becomes weak if the drawer has heavy items in it.
Step 5
Examine the plastic drawer slide guide. If the plastic is bent or broken, the plastic guide must be replaced. Unscrew the plastic guide and replace with a new one in its appropriate position. Plastic guides are available where RV parts are sold.
Consult your RV owner's manual for proper maintenance tips.
References
Tips
Consult your RV owner's manual for proper maintenance tips.