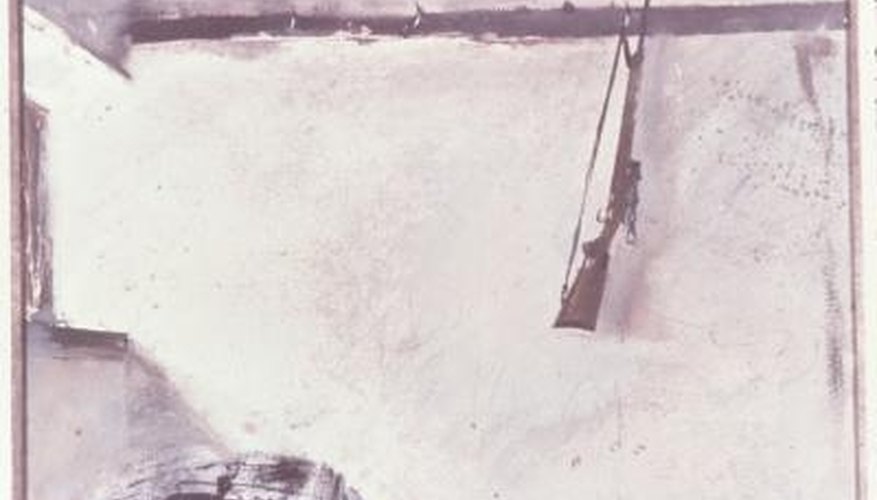 The Mauser K98 was designed by Paul Mauser in 1898 for the German military. Since then, the design has been copied extensively and produced for military service all over the world. The Mauser action has been one of the most popular rifle designs for the past century, and many hunters convert them for sporting use. Few K98s come with scope mounts, but due to their popularity, many aftermarket mounts are available.
Reproduction Scope Mounts
When K98 Mauser rifles were still being used in military service, some of them were built as sniper rifles and outfitted with early design scopes and scope mounts. While original K98 sniper rifles are rare collector items, reproductions of the original military hardware can be purchased to make your Mauser K98 look like an original sniper model.
No-Gunsmithing Mounts
Installing a traditional scope mount requires the rifle receiver to be carefully drilled and tapped by a knowledgeable individual. Doing this incorrectly can ruin a good rifle and even make one dangerous to fire. No-gunsmithing scope mounts are the answer to this problem. Many models are available which replace the rear sight assembly of a Mauser K98 and install quickly with nothing more than simple hand tools. These mounts install farther forward on the rifle than traditional scope mounts. Because of this, they require the use of a "long eye relief" scope.
Traditional Scope Mounts
By far the most common style of rifle scope mount, these mounts bolt to the receiver of a rifle and hold the scope in the traditional position close to the shooter's eye. In order to install these scopes on a Mauser K98, the rifle must be precisely drilled and tapped by a qualified individual. This job can be performed by any gunsmith, or at home with a drill press and special alignment jig. The advantage to this type of mount is that it allows the use of almost all common hunting rifle scopes on the market, and it is still the most commonly seen Mauser scope mount solution.
Russian-Style POSP Scope
One interesting mount that has been created for the K98 Mauser is the POSP scope mount. The POSP scope was originally of Russian manufacture and used on Soviet military rifles during the Cold War. This scope is still popular with many shooters because of its unique look and interesting history. While the POSP was never intended to be mounted on a Mauser rifle, conversion mounts are available.
References
"The Mauser Bolt Actions, A Shop Manual"; Jerry Kuhnhausen; 1991
Writer Bio
Phillip James has worked in the engineering and technology fields since 2002 and began writing in 2004. His work has appeared in his university newspaper, the "Avion," and he has done private technical manual work. He is pursuing a Bachelor of Science in aerospace engineering from Embry-Riddle Aeronautical University and his aviation airframe and powerplant mechanic certification from the Federal Aviation Administration.