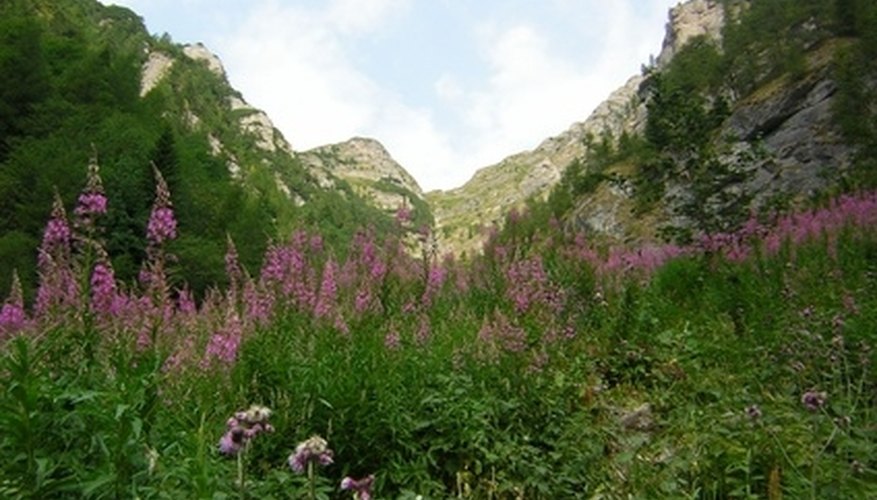 The Academy Sports and Outdoor Co. specializes in various types of camping equipment. Magellan refers to one of the signature lines of tents made by the
company. For family camping trips, Academy manufactures tents that can comfortably sleep up to 10 individuals. Unlike the larger family tents, the Magellan New Yosemite tent consists of a dome-shaped design that sleeps three people. The roof of the tent features a hanging attic that allows you to store small gear and items of clothing.
Choose a campsite with level ground. Pick up any rocks or twigs that have been scattered across your camping location. Remove your tent from its protective stuff sack. Unroll the body of the tent. Unzip each of the zippers found on the body of the tent.
Examine the body of the Magellan Yosemite tent to find the Dutch door. Locate the tent stakes found in the stuff sack. Place one stake through each of the loops found at the base of the door. Hold the stakes at a 45 degree angle. Use a mallet to hammer the stakes into the ground.
Locate the fiberglass poles found in the stuff sack of the Magellan tent. Construct each of the poles by connecting the corresponding pieces. Examine the body of the Magellan tent to find the pole sleeves. Insert one pole into each sleeve. Make sure the poles cross each other over the roof of the tent.
Fasten the clips of the tent body around the fiberglass poles. Insert the ends of the tent poles into the pins found around the base of the tent. Place the remaining pole into the vestibule pole sleeve that surrounds the Dutch door. Wrap the Velcro tabs of the vestibule around the fiberglass pole.
Place the remaining tent stakes into the loops that surround the base of your dome tent. Hold the stakes at a 45 degree angle while hammering into the ground with the mallet. Drape the rain fly over your newly constructed tent. Fasten the S-hooks of the rain fly onto the loops of the tent.
References
Writer Bio
Philip Foster has been writing professionally since 2010. His work has been featured in the literary-arts magazine "The PEEL" and the weekly newspaper "The Mountain Xpress." Foster is an expert in various extreme sports. He cooked in a restaurant that offered organic and vegetarian cuisine for over three years. Foster received a Bachelor of Arts in creative writing from Appalachian State University.