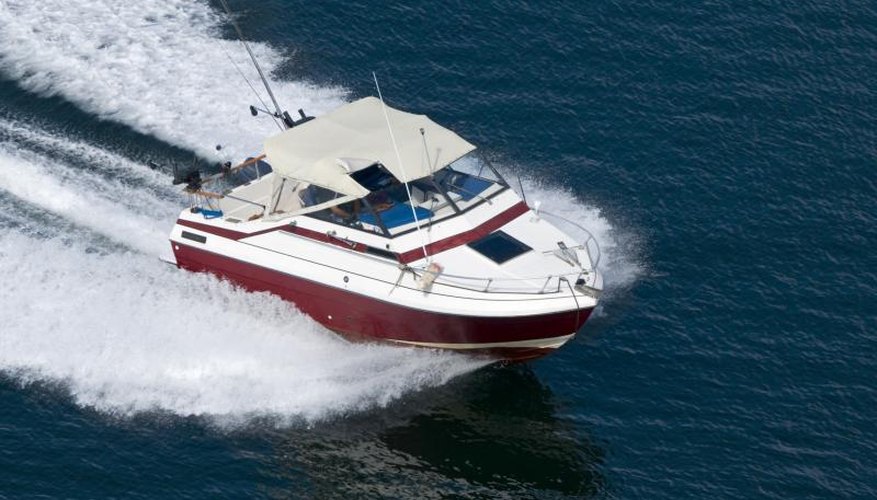 Every boat has little, niggling problems that came with it from the factory and Bayliner is no exception. Keeping track of larger problems; those big enough to cause an incident, initiate a recall, or raise safety concerns; is the job of the U.S. Coast Guard. Since 1976, the Coast Guard has received 14 types of complaints that resulted in recalls affecting 3,257 Bayliners.
Most Problematic
In 1982, some Bayliner boats came equipped with an Onan MCCK generator. The boat models were not specified in USCG records. According to the Coast Guard files, there were two issues. The first was with the generator starter motor. The second was that the generator to which the starter was attached was not explosion-proof. A recall was initiated on February 17, 1982. The recall campaign came to a close on March 8, 1982, after 10 units -- apparently all the problematic generators -- were recovered and replaced. This issue shouldn't affect Bayliner owners with later-model years.
In Order of Severity
Sixty-three of Bayliner's 2004-model Bowrider 180s were recalled because of a serious fire hazard created by an improperly wired stereo. Problems involving stability were the next most severe, followed by ungrounded fuel-fill pipes, insufficient ventilation in engine enclosures, batteries mounted too close to fuel lines, improper switches and a removable capacity plate, this last a regulatory violation only.
Most Affected Models
The Bayliner Capri is the model most beset with a specific issue: 1,240 have ungrounded fuel-filler pipes; 457 have engine space ventilation problems; and 346 have stability problems, and won't float levelly. The 1977 Victoria Commander BR model had 263 reports of instability. As stated above, 63 Bowrider 180s from 2004 reported a stereo fuse wire issue. Twelve of the 1988-model Motoryacht 3388s reported engine room electrical issues and 873 Bowrider 160 BRs and 180 BRs have reported an unspecified problem. A recall, initiated on March 15, 2014, for these boats, closed on August 14, 2014, with 477 of the 873 repaired.
Least Problematic
You can remove the USCG Capacities Plate from 154 boats of the 1980 Bayliner Force model by lifting the plate. The plate specifies the maximum number of passengers, the total weight the vessel can carry and the maximum horsepower engine with which the boat can be powered. Removing this plate is a violation of federal law and creates a safety hazard.
References
Writer Bio
Will Charpentier is a writer who specializes in boating and maritime subjects. A retired ship captain, Charpentier holds a doctorate in applied ocean science and engineering. He is also a certified marine technician and the author of a popular text on writing local history.