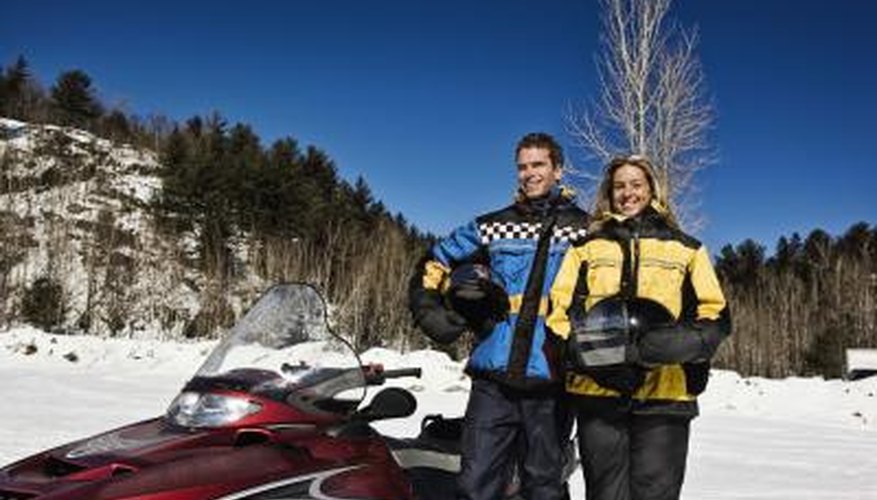 A foggy snowmobile face shield is more than just an inconvenience -- it's also a major safety hazard, rendering you unable to clearly gauge whether you're about to run into something or bury yourself in dangerous terrain. If your helmet continuously fogs up on you, it may be the helmet itself that's the problem.
Choose the Right Helmet
Wear a good quality helmet. Not only does it protect your head better, it's also more likely to have a double-layer face shield, and breath box or vents to encourage air flow, all of which help keep that face shield fog-free. If you know helmet fog is a problem for you, buying an open-face helmet -- which has a face shield but no chin bar -- may help. You can also purchase a motocross-style helmet with no face shield at all, but you'll have to wear goggles and possibly a facemask to protect your face and eyes. If you prefer a face shield but still struggle with fogging, consider buying a winter helmet with a heated face shield.
Strategic Visor Management
Keeping your visor closed and the helmet's air vents open will help keep it fog-free during fast rides. Airflow inside the helmet stops once you do, so lift your visor during every pause in the ride. Finally, applying an anti-fog spray to the inside of your face shield may reduce fogging but probably won't eliminate it entirely.