•••
Thinkstock/Comstock/Getty Images
Pop-up campers are a lightweight and inexpensive alternative to larger tagalong campers and RVs. A smaller camper size also means less storage space than larger units, so it is imperative to be a little creative with your belongings when camping in a pop-up camper. Adding extra storage is inexpensive, and you can find supplies at discount stores and organizational shops.
Bins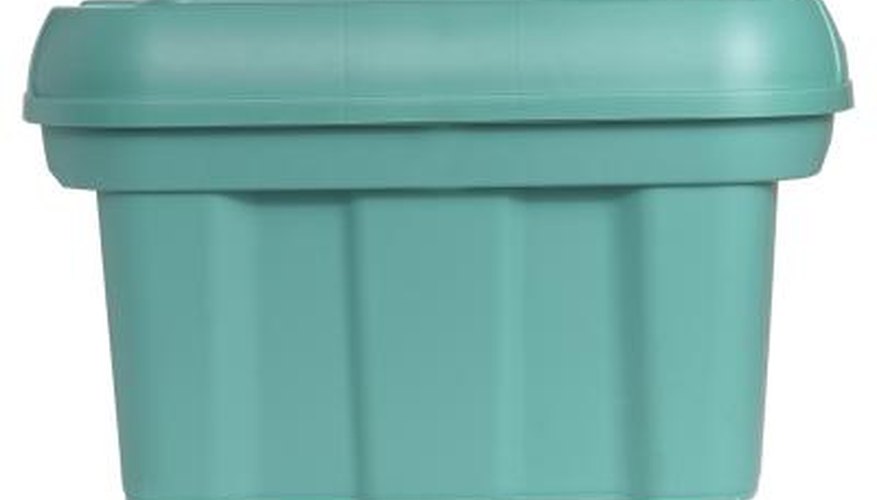 •••
Thinkstock/Comstock/Getty Images
Adding rubberized or plastic storage bins with lids to your pop-up camper will prevent items from spilling and sliding around while traveling. Store the bins on the floor while the unit is closed, and then set them on the counter or even outside when the camper is raised.
Cabinet Shelves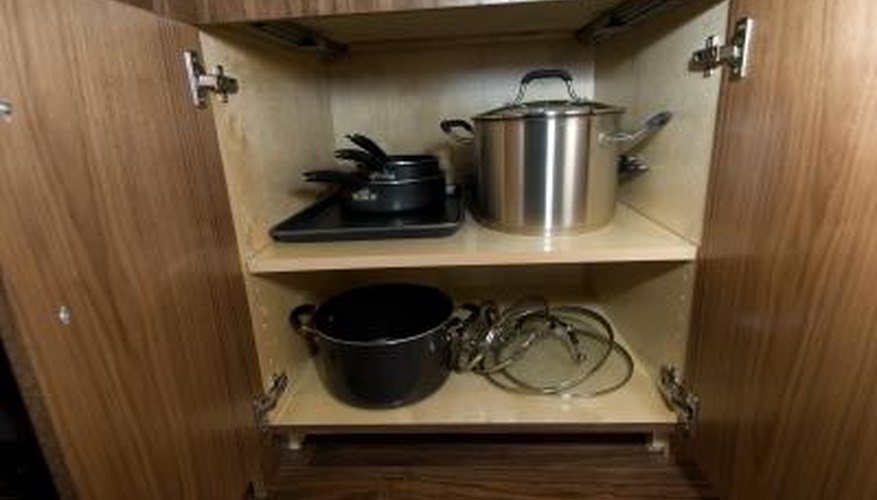 •••
Thinkstock/Comstock/Getty Images
Install extra slide-out shelving to existing cabinets to maximize vertical space and to be able to reach items on the back of the shelf. You can also place freestanding drawer systems in the floor of the camper while traveling, and then set them on the counter while camping for easy access to clothes, kitchen items or gear.
Hanging Canvas Shelves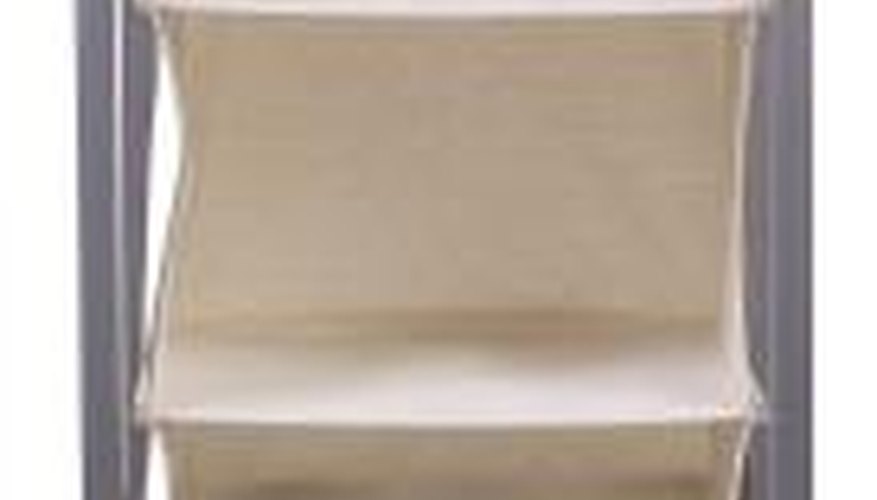 •••
Thinkstock/Comstock/Getty Images
Add extra room for the folded clothing in your camper by fastening canvas storage shelves to your closet rod. Simply wrap the attached Velcro straps to the rod when setting up your unit. If your camper does not feature a closet rod, insert hooks into the ceiling and hang the storage bag. Hang several bags for clothes, shoes and camping gear. Fold the storage shelves flat when packing up the camper.
Hooks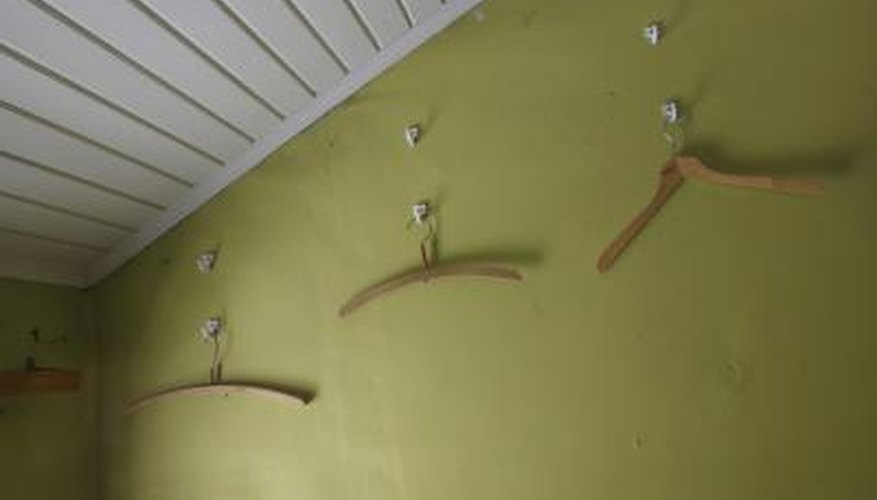 •••
Thinkstock/Comstock/Getty Images
Install repositionable hooks in your pop-up camper to hang lightweight items like kitchen towels, utensils and flashlights. The hooks can remain for several months, or you can take them down after each camping trip.
Double Closet Rod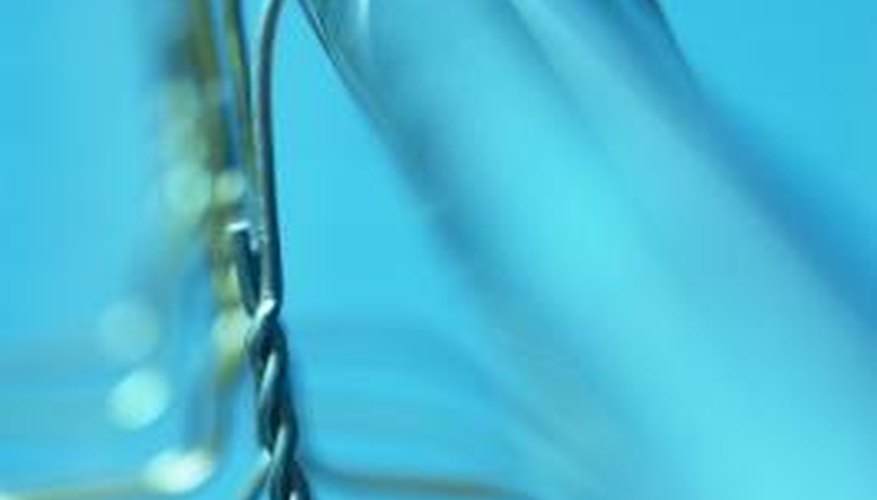 •••
Thinkstock/Comstock/Getty Images
Make your closet rod work double duty by hanging and additional rod below. Suspend the extra rod by chains or rope directly below your existing rod. The extra rod doubles the available space in your pop-up for hanging clothes.
References
Writer Bio
Kimberly Dyke is a Spanish interpreter with a B.A. in language and international trade from Clemson University. She began writing professionally in 2010, specializing in education, parenting and culture. Currently residing in South Carolina, Dyke has received certificates in photography and medical interpretation.