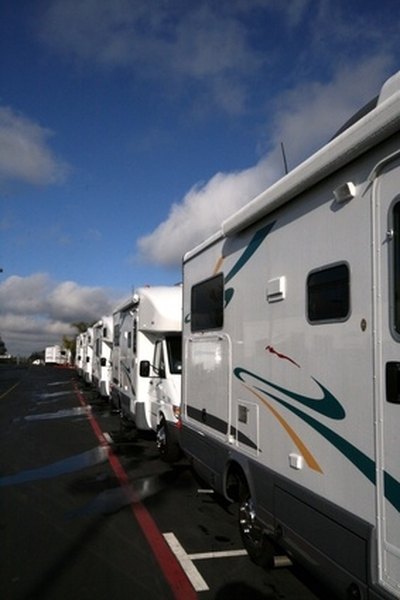 Ontario has specific laws for those who are driving a motor home or recreational vehicle. These laws are outlined in the Ontario Highway Traffic Act.
Licensing
In Ontario, a special driver's license is not needed if the motor home, trailer, truck camper or other recreational vehicle weighs under 11,000 kg or 24,250 lbs. When the RV is being towed, this is a combined weight between the towing vehicle and camper.
Passenger Laws
Passengers are not allowed to ride in a towable RV, such as a travel trailer or fifth-wheel trailer, while the vehicle is driving on a highway. However, passengers are allowed to ride in the camper part of a truck camper or in a full-fledged motor home while it is in motion.
Seatbelt Laws
Motor homes must have as many seat belts installed as there are sleeping positions in Ontario. For example, an RV that sleeps five people must have five seat belts. This number can include the driver and front passenger belts. In addition, all passengers -- including those in the camper portion -- must be wearing seat belts while the vehicle is in motion.
Vehicle Size
The maximum permissible size for a motor home and house trailer in Ontario is 12.5 meters or 41 feet. However, you can get a special over-length permit for motor homes between 12.5 meters and 14 meters or 45 feet, 11 inches. A fifth-wheel trailer may be up to 14.65 meters or 48 feet in length. When a trailer is being towed by a vehicle, a combined maximum length of 23 meters or 75 feet, 6 inches is permissible.
References
Writer Bio
Lauren Souch has been writing for radio, television, newspapers, magazines and online publications since 2006. She holds an advanced diploma in print and broadcast journalism from Humber College, as well as a Bachelor of Arts in political science from Brock University.