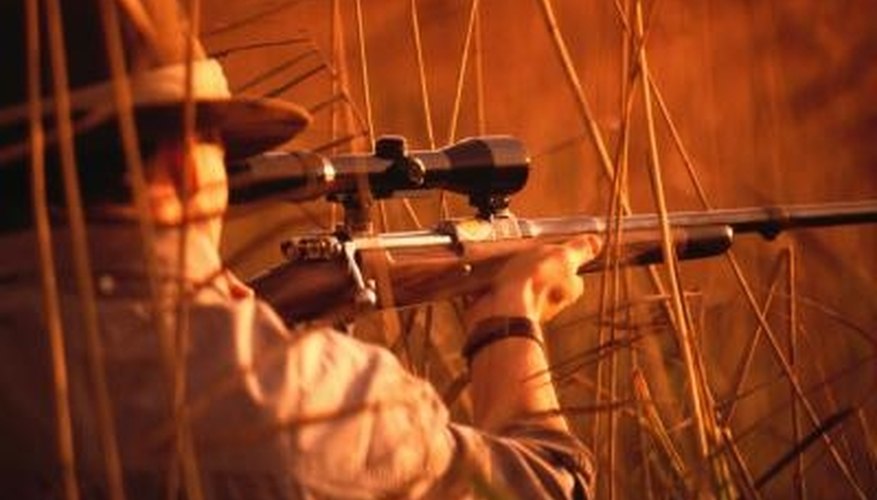 Hunting and fishing licenses are sold separately in Quebec. They're also subdivided by type of fish or game, age and sometimes by zone; Quebec is divided into 29 different zones, 28 of which allow both fishing and hunting, and one of which allows only fishing. The cost of each license and the requirements to get them also vary.
Fishing Licenses
Fishing licenses are available for sale in convenience stores and stores that sell fishing equipment. Separate licenses are required for Atlantic salmon, for other sport fishing not including Atlantic salmon and for burbot fishing in lac Saint-Jean, which is north-northwest of Quebec City. Prices vary according to license type, license length, the resident or non-resident status of the licensee and his age. Spouses and minor children of a licensees can fish using that license. Anyone fishing must bring the license with them when they fish.
Hunting Licenses
Hunting requires both a license and a certificate. The license allows you to hunt under its specific conditions; minors and students may use an adult's license. Licenses are usually sold in convenience, hardware and sporting goods stores. If you want a federal migratory bird hunting license, you must buy one at a post office. Prices vary according to game, resident status, zone and type of weapon, but some licenses are not available to non-residents. A certificate shows you're skilled and permitted to use the type of weapon with which you want to hunt. Separate certificates are required for crossbows, firearms and regular bows; no certificates are required for snares for certain rabbits, hares or frogs. Note that wild turkey hunting licenses and all hunting certificates require that you pass exams by Quebec's Federation quebecoise des chasseurs et pecheurs.
References
Writer Bio
Suzanne S. Wiley is an editor and writer in Southern California. She has been editing since 1989 and began writing in 2009. Wiley received her master's degree from the University of Texas and her work appears on various websites.