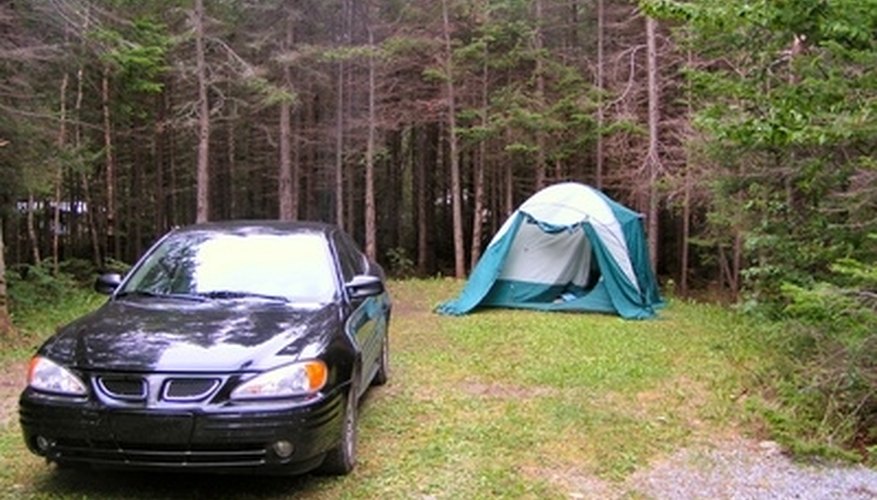 The Honda EM-2500 is a portable, gasoline-powered generator, so named because of the 2,500 watts of power it emits. It is ideal for applications from camping to operating sampling pump systems.
Engine
The EM-2500 is equipped with an air-cooled, four-stroke, overhead valve, single-cylinder engine. It has a displacement of 9.9 cubic inches and a 2.7-inch bore with a 1.8-inch stroke. Its compression ratio is 8.5-to-1 and it runs at a speed of 3,600 revolutions per minute. It has a transistorized magneto ignition system and a power output of 5.5 horsepower.
Output
The EM-2500 is a Type A generator, which means that the electrical field coils are externally grounded. Its alternating current (AC) output is 2,500 watts at 120 volts, with a frequency output of 60 Hz and an ampere output of 9.2 amps. Its direct current (DC) output is 100 watts at 12 volts, with an ampere output of 8.3 amps.
Other Specifications
Overall, the EM-2500 measures 19.9 inches by 16.5 inches by 16.5 inches. Its dry weight is 98.1 lbs. It has an oil capacity of 0.63 qt. and a fuel capacity of 2.91 gallons. Its noise level is rated at 69 decibels.
References
Writer Bio
Jennifer Gigantino has been writing professionally since 2009. Her work has been published in various venues ranging from the literary magazine "Kill Author" to the rehabilitation website Soberplace. She holds a Bachelor of Arts in film and digital media from the University of California at Santa Cruz.