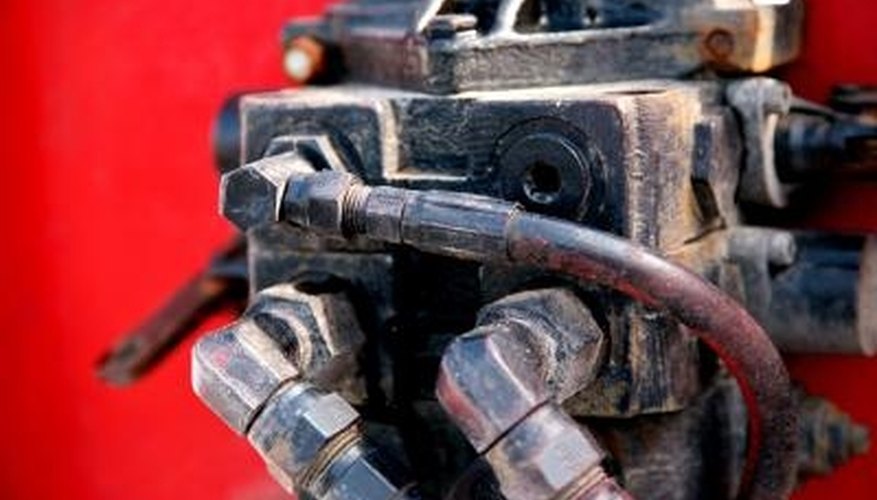 The Honda EX650 is a portable generator, suitable for camping or for running appliances during a power outage. Its sturdy handle and relatively light weight (51 pounds) makes it easy to carry with one hand, and the motor is fully enclosed for quiet operation. It has one on/off switch for the engine and the fuel valve, for ease of use.
Engine
The Honda EX650 runs on a 76cc four-stroke side-valve single-cylinder engine. Its compression ratio is 6:1, and it runs at a speed of 3,600 revolutions per minute (RPM). It has a forced air-cooling system and a Transistor Magneto ignition. Its oil tank has a capacity of 0.37 quarts, and its fuel tank has a capacity of 0.53 gallons. It has a recoil starting system. Measured in horsepower, its engine has a power output of 1.6 HP.
Power
The maximum power output of the EX650 is 650 watts. Running on alternating current (AC) power, it is rated for a voltage of 120 volts at a frequency of 60 Hz, ampere of 4.6 amps, and a constant power output of 550 watts. It should only be run on direct current (DC) power to charge 12-volt automotive batteries, and its maximum charging output is 8.3 amps.
Other Specifications
Under normal operating conditions, the EX650 can operate for approximately 3.8 hours on one tankful of gasoline and oil. It runs at a noise level of 54 decibels. Overall, the EX650 measures 17 by 10.6 by 14.8 inches, and it weighs 51 pounds. It has a United States Department of Agriculture (USDA) certified spark arrestor and muffler.
References
Writer Bio
Jennifer Gigantino has been writing professionally since 2009. Her work has been published in various venues ranging from the literary magazine "Kill Author" to the rehabilitation website Soberplace. She holds a Bachelor of Arts in film and digital media from the University of California at Santa Cruz.