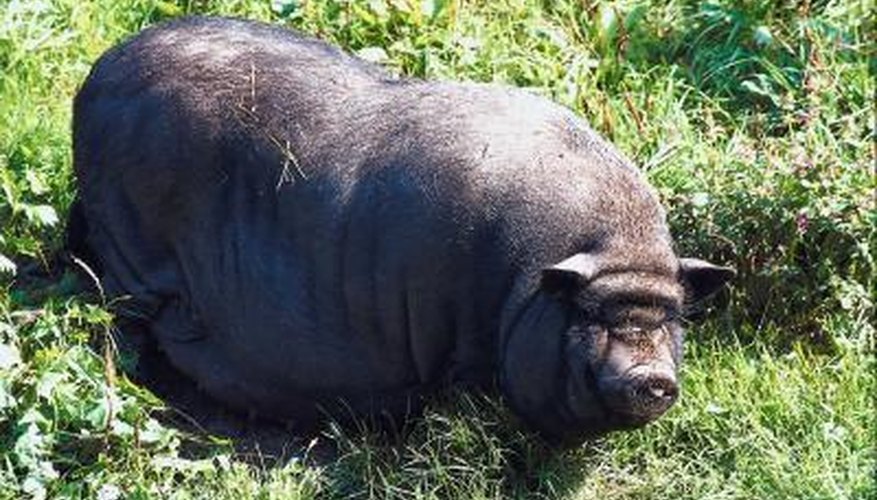 Wild hogs are legally classified as wildlife. They can be found in every county in Florida. They are omnivorous, eating all kinds of plants and animals. Wild hogs do great damage to lawns, gardens and vegetation areas. They dig in the ground with their snouts, leaving the area looking like a plowed field. They are the second most popular hunted animal in Florida.
Myakka State Forest
You can hunt wild hogs at Myakka State Forest Public Small Game Hunting Area in Sarasota County. Enter the park at the designated entrance at the intersection of River Road and Shell Road to obtain a daily hunt report card. This must remain in your possession while hunting. A hunting license issued from from The Florida Wildlife Commission is also required. Public hunting access to the park is permitted 1 1/2 hours before sunset until 1 1/2 hours following sunset. Hunting wild hogs with dogs is prohibited. There is no size or bag limit for hunting wild hogs in this area. Hunting with firearms or crossbows is prohibited during the archery hog management season, which is typically in November. Hunters must follow all posted rules and regulations when hunting in this area.
Private Property
You can hunt wild hogs In Florida year round on private property. You must obtain the landowner's permission. No license is required when hunting on private property. You may use rifles, shotguns, crossbows, bows or pistols. There are no bag or size limitations. You may also harvest either sex. Shooting is restricted to daylight hours.
Transporting Live Wild Hogs
In an attempt to control the feral population, hogs are often trapped and relocated to other areas. You must register with the Florida Department of Agriculture and Consumer Services (DOACS) as a Feral Swine Dealer (FSD) to transport live wild hogs. You must carry this card with you at all times when transporting the hogs. Keep accurate records of all hogs moved available for review by law enforcement or authorized agents of the Florida Department of Agriculture. Records must include movement date, where the animals were trapped, number of animals and destination. You can only release feral hogs in designated areas where there will be no direct contact with domestic swine herds. You must register annually as a Feral Swine Dealer.
Diseases Carried by Feral Swine
Wild hogs may carry many infectious diseases such as brucellosis, pseudorabies, leptospirosis, trichinosis and classical swine fever. To prevent transmission of these diseases to humans or animals, take safety measures when hunting or trapping hogs. Wear disposable gloves when dressing or cleaning hogs and avoid direct contact with blood or internal organs. Burn or bury the gloves and any remains after dressing the hog. Clean all equipment, clothing and exposed areas thoroughly with soap and hot water.
References
Writer Bio
Johanna Miller has been writing professionally since 2010. She has been published in various online publications. Miller holds an Associate of Business degree with a concentration in accounting from Stark State College.