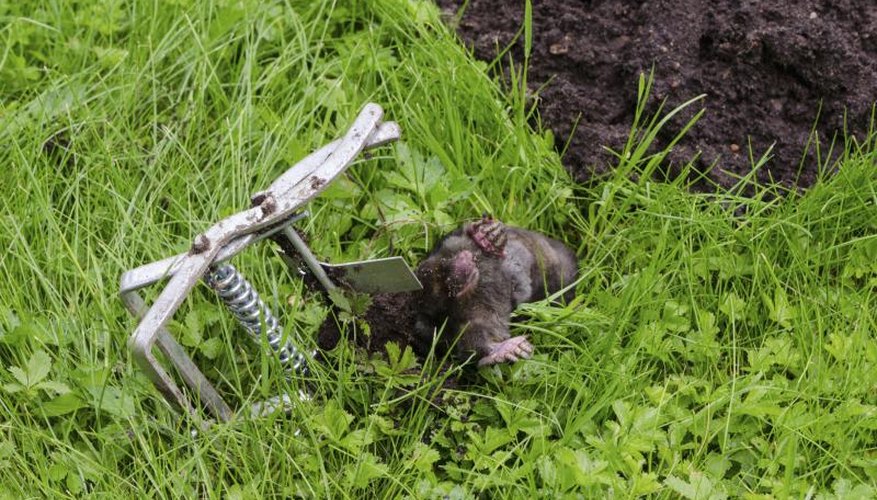 Florida requires that trappers have a license when using live traps or snares to harvest fur-bearing animals. A trapping license is also required for anyone who sells the hides or meat of fur-bearing animals to fur dealers, whether the animals were harvested by snare, trap or firearm. As of 2014, a trapping license cost $26.50. Residents who are 65 or older are not required to have a license. Separate regulations exist for nuisance wildlife and alligators.
Nuisance Wildlife and Alligators
The Florida Fish and Wildlife Conservation Commission defines nuisance animals as wildlife that "causes (or is about to cause) property damage, presents a threat to public safety, or causes an annoyance within, under or upon a building." The FWC does not license nuisance wildlife trappers, but permits are required for certain kinds of trapping and trappers may consult the FWC website for further information. The FWC maintains a list of nuisance wildlife trappers which the public may consult. Nuisance wildlife trappers may voluntarily add themselves to this list. Nuisance alligators may only be dealt with by Nuisance Alligator Trappers who are contracted by the FWC.
References
Writer Bio
Joe Steel is a Northwest-based editor, writer and novelist, former news editor of an outdoor weekly. He also was an editor at a Seattle-based political weekly and editor of a monthly business magazine. He has been published in the "Seattle Times," the "Washington Post" and the "Foreign Service Journal," among other publications.