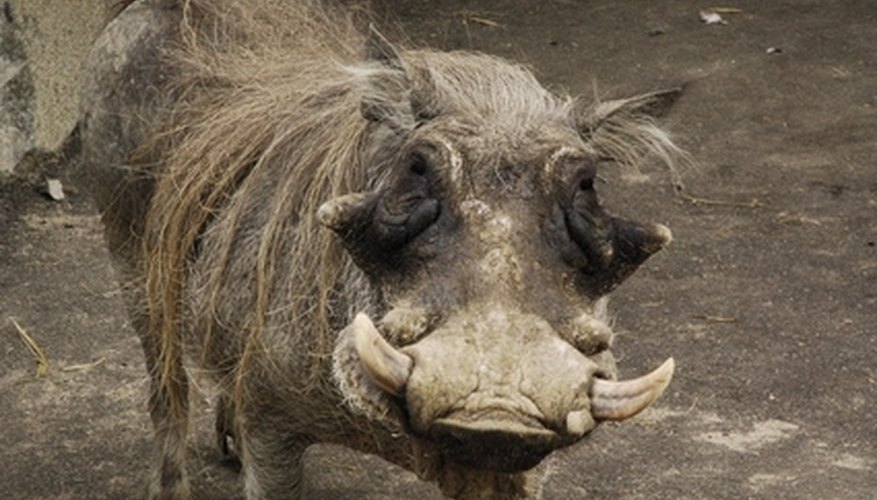 Hunting is a popular sport in Georgia. While common game such as deer, turkey and rabbit are abundant, Georgia hunters also have access to bear, alligator and wild boar (also referred to as wild hog or feral hog). The Georgia Department of National Resources regulates all hunting, and the U.S. Marshals Service primarily handles enforcement. Hunters who violate regulations can expect a stiff fine and/or revocation of their hunting license.
Licenses
All Georgia residents older than 16 must carry a license to hunt. Exception is made for hunting on private property if the hunter lives on the property and is the owner or is related by blood or dependency to the owner. Nonresidents of Georgia must meet all nonresident licensing requirements.
Most hunters are required to pass a hunter education course. Identification and a Social Security number are required to obtain a hunting license. Hunters may process their own meat without a license. Deer processors can obtain a feral hog exemption from the Georgia Department of Agriculture for a fee.
Season and Limit
Hunters can hunt on private land at any time; there is no closed season. Night hunting is allowed on private land, using no more than one light per hunter. Night hunting is prohibited on public land. On public land such as national forests and U.S. Army Corps of Engineers lands, feral hogs have no specific season and may be hunted during any other game season. Hunting seasons vary from year to year. Hunters should verify seasons with the Georgia Department of Natural Resources.
All hunters must wear hunter orange during firearm and primitive weapon seasons. There's no limit on feral hog hunting, regardless of where the hunt occurs.
Weaponry
When hunting public land, acceptable weapons correspond with the other game-hunting seasons. Bows and arrows are allowed during archery deer season. During firearms deer season, slug-loaded shotguns, 20 gauge or larger, are allowed, as well as center-fire handguns and rifles, .22 caliber or larger. During turkey season, No. 2 shotguns and muzzle-loading firearms are allowed. During small-game season, handguns or rifles under .22 caliber, No. 2 shotguns, air rifles and muzzle-loading weapons are allowed. Some counties have additional firearms restrictions. Standard hunting regulations for weapons apply to people hunting on private land.
Hunters may not bait feral hogs or hunt from a vehicle. Feral hogs may not be stocked or relocated unless they have tested negative for disease within 30 days of transport. Hunters may not use dogs during gun season.
References
Writer Bio
Maggie Worth has more than 18 years of marketing and business management experience. She has conducted training classes in resume, fiction and web writing and has written textbooks, resumes, professional and technical documents, ad copy, video scripts and articles for lifestyle magazines. She is director of marketing communications strategy and special projects for a university.