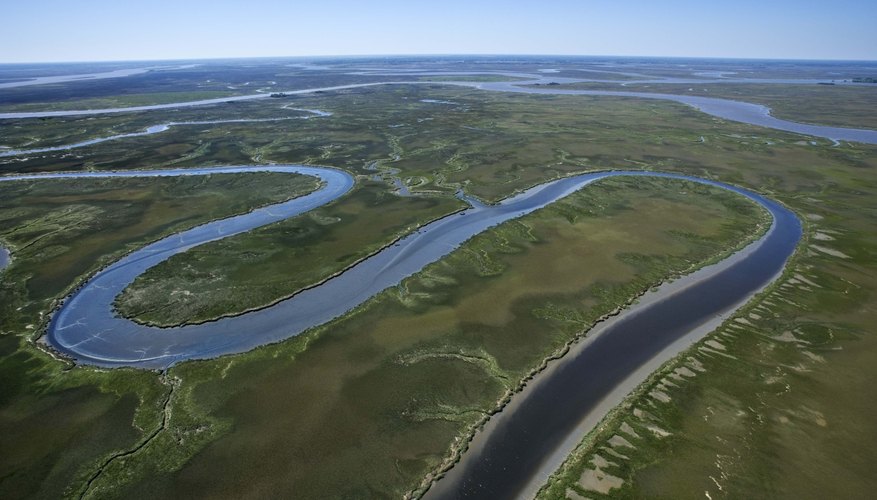 If you want to fish in Georgia, and you're not on private property, you must have a fishing license. The Georgia Department of Natural Resources manages the distribution of fishing licenses and enforcement of fishing regulations. It issues licenses for residents and nonresidents, and has agreements in place with bordering states such as Florida and South Carolina. The fees collected for fishing licenses support the department's fisheries section.
License Requirements
If you are a nonresident and 16 or older, you must purchase a temporary license. If you are a college student from out of state or a member of the military stationed in Georgia, you can qualify for a resident license. You will need to provide identification, such as a driver's license, passport or a social security number in addition to your date of birth. A license is not required if you are younger than 16 or if you fish only in ponds on private land.
Obtaining a License
You can obtain a nonresident temporary fishing license online, by phone or through a licensed agent. To apply for and print your license online, visit georgiawildlife.org and follow the instructions provided. You will need to pay for your license with a credit card. To obtain a license by phone, call 1-800-366-2661 and tell the agent you are a nonresident interested in purchasing a temporary Georgia fishing license.
Additionally, there are more than 400 registered agents throughout the state who are permitted to sell fishing licenses. These include hardware stores and retailers. You can find an agent by county when you visit georgiawildlife.org.
Border States
Georgia has agreements with South Carolina, Florida, Alabama and North Carolina that honor fishing licenses from those states. Most fishing agreements only cover waters touch Georgia and the other state, however. For example, the reciprocal agreement between Georgia and Florida covers the St. Mary's River because it flows in both states. This means if you are a Florida resident fishing in a Georgia lake that is not part of Florida waters, you need a temporary nonresident fishing license.
Trout Fishing
Trout fishing in Georgia requires an additional license. Nonresidents must purchase a temporary trout license in addition to the regular fishing license. You can buy an annual nonresident trout fishing license or a three-day license. Trout season in Georgia typically runs from the end of March until the end of October. Trout streams in Georgia have specific regulations as well.
Combo License
Nonresidents can purchase temporary combination licenses that allow you to hunt and fish. You can also purchase a Georgia Outdoor Recreational Pass (GORP) if you plan to do a variety of activities on Georgia's public lands. Nonresidents also have the option to combine a fishing license with a permit for saltwater fishing from the shore, alligator hunting and trapping. Most temporary licenses for nonresidents are good for between three days and one year.
References
Writer Bio
Cari Oleskewicz is a writer and blogger who has contributed to online and print publications including "The Washington Post," "Italian Cooking and Living," "Sasee Magazine" and Pork and Gin. She is based in Tampa, Florida and holds a Bachelor of Arts in communications and journalism from Marist College.