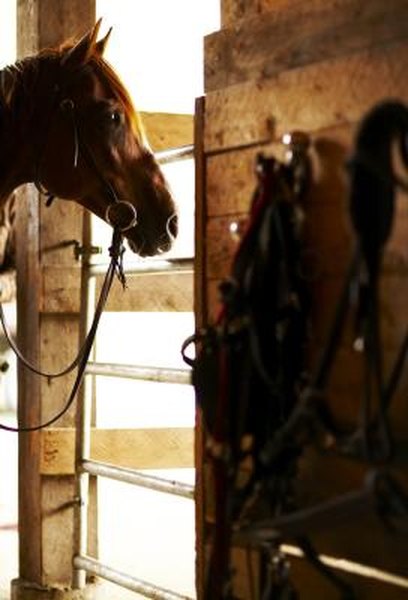 Landowners will find it impossible to obtain the required building permits without conforming to required state and county pole barn specifications. Residents who wish to build a pole barn must submit construction information such as building plane, site plans, land surveys, truss layouts and contractor information to their county's building department.
Contractor Licensing
Florida pole barn specifications to obtain construction permits requires all contractors to have a certified contractor's license. Building contractors must be 18 year of age or older and have a four-year construction-related degree and one year of work experience or have a total of four years' construction work experience to qualify for state and county licensing. In addition, certain counties require contractors to apply for a county contractor license. Florida pole barn specifications require that contractors working on the construction of a pole barn must present their business information and license number as a part of the county building permits application.
Land Survey
All Florida counties require a land survey as part of any pole barn construction permit. Land surveys include construction-affected public byways such as access roads, docks or shorelines. Land easements are noted as well as the building dimensions of existing buildings and the proposed pole barn. Flood plains must be clearly marked and all Florida pole barn specifications must be indicated on the survey map, including pole barn setbacks from public roads and acreage requirements for the keeping of livestock. For example, Florida's Wekiva River Protection Act for the counties of Orange, Seminole and Lake requires 10 acres of land for every barn and three horses or other livestock.
Building Plans
A building plan is required to define pole barn specifications for construction. Residents submit building plans to the country to obtain building permits. In addition, county inspectors use the pole barn building plans to ensure that the actual building conforms to its defined pole barn specifications for its foundation, electrical wiring, ventilation and exits. During inspections, officials may require additional building certifications such as a signed and sealed letter from the engineer of record regarding welding on metal-constructed pole barns.
Hurricane Specifications
Reinforced building construction is an important factor in some Florida counties because of hurricane-force winds. Many Florida counties have specific pole barn specifications such as truss layouts to reinforce walls and roofs. Certain counties also require pole barns to have wind load analysis reports conducted by an engineer or architect to determine wind load safety limits.
References
Writer Bio
Anastasia Zoldak is an experienced freelance writer and researcher based in Chicago. She has been a professional writer since 2007. Zoldak has an undergraduate degree in business, which she has used in a variety of industries, including retail, sales and recruiting. Prior to becoming a writer, she ran a successful business.