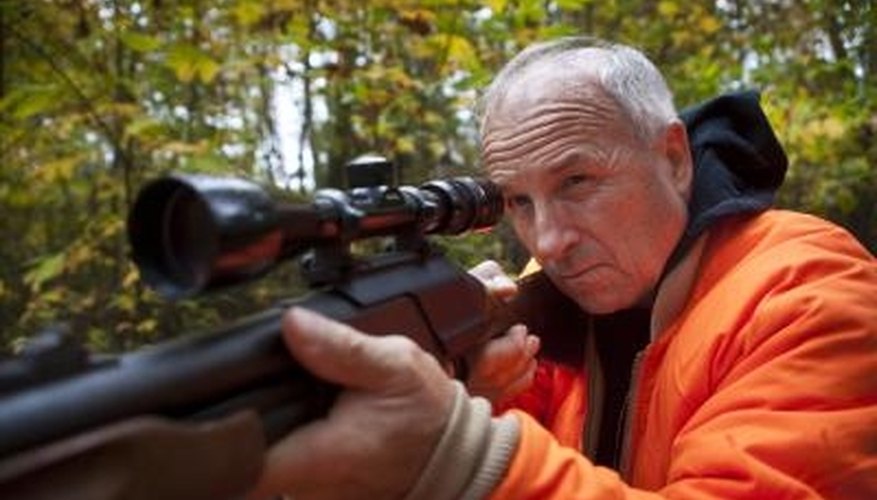 Firearms licensing for all of Canada is administered by the Royal Canadian Mounted Police. You must get a Possession and Acquisition Licence from the RCMP if you wish to own a firearm. Minors between the ages of 12 and 17 do not need a full PAL to borrow and use firearms and can get a Minor's Licence. This license does not allow minors to purchase firearms, and is no longer valid after the individual reaches 18 years old.
Complete the Canadian Firearms Safety Course. You must complete a firearms course, recognized by the RCMP, that teaches gun safety, gun storage practices and responsible gun use. Courses are often offered through local hunting and outfitting shops and can usually be completed over a weekend. See Resources for a link to more information on the Canadian Firearms Safety Course.
Get a PAL application. You can download and print this form from the RCMP website.
Complete the PAL application. You must include your personal information on the application, including your place of birth, any different names you have had in the past and information on your criminal history. You must also give contact information for any former spouses or common-law partners. If you do not have this information, you must sign a waiver allowing the RCMP to perform a more thorough background check on you to get your former spouse's contact information. You must get two references, who have known you for at least three years, to sign your application. You must also include a copy of your Canadian Firearms Safety Course report and a passport-style photo that has been signed on the back by someone who has known you for at least one year.
Submit your application and fee to the RCMP. Once you have completed the application, enclose a check, money order or credit card information for the $60 (Canadian) application fee. Send the completed application and fee to the RCMP central processing center.
Central Processing Centre
P.O. Box 1200
Miramichi, NB E1N 5Z3
References
Writer Bio
Richard Long is an English teacher in Toronto, Canada and has been writing for over five years. He has had work published in "Geist" and "Speak2Me" magazines and is currently completing a certificate in technical communication from George Brown College.