•••
grizzly bear image by Melissa Schalke from <a href='http://www.fotolia.com'>Fotolia.com</a>
Crossbow hunting gains more adherents every year, and British Columbia is a strong draw with its big game species such as grizzly bear and moose. More outfitters are catering to both traditional bow hunters and crossbow hunters. Unlike some other provinces that outlaw crossbow hunting, B.C. welcomes it and gives crossbowers much the same hunting opportunities as rifle hunters, along with select seasons solely for archers.
Items you will need
Crossbow

Bolts (arrows or quarrels)

Rough terrain hunting gear

Valid licenses

Licensed guide

Rangefinder
Regulations
Step 1
British Columbia's regulations for bow (archery) hunting apply to crossbows. B.C. is divided into eight hunting regions and regulations can vary from one to another. You can get an update by checking with the British Columbia Ministry of Environment (see Resources).
Step 2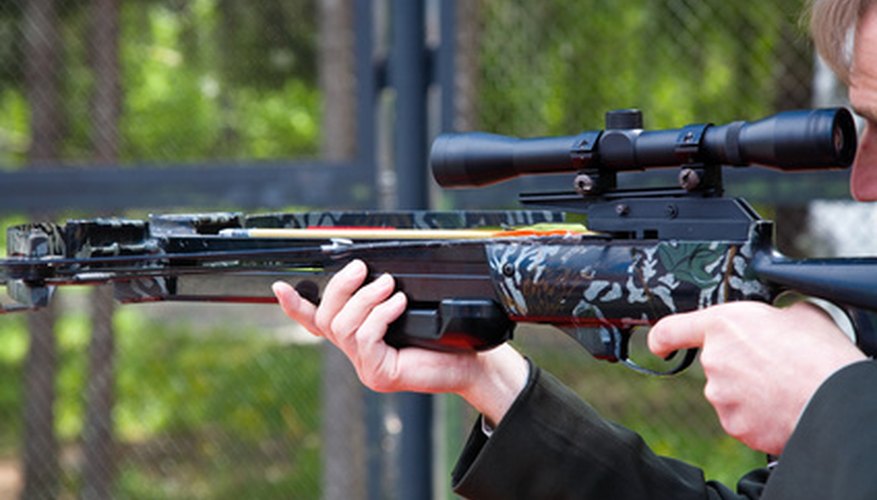 •••
grizzly bear image by Melissa Schalke from <a href='http://www.fotolia.com'>Fotolia.com</a>
Choose the season. All big game open to rifle hunting is also open to bow and crossbow hunting. This also applies to small game hunting--turkeys, upland game birds, snowshoe hares, raccoons, coyotes, ducks and geese. "Bow-only" seasons include crossbows. The seasons vary according to the eight regions within B.C. Within those seasons, outfitters set their own hunting segments to help their clients achieve the best results, so you should be in touch with your guide well ahead of time.
Step 3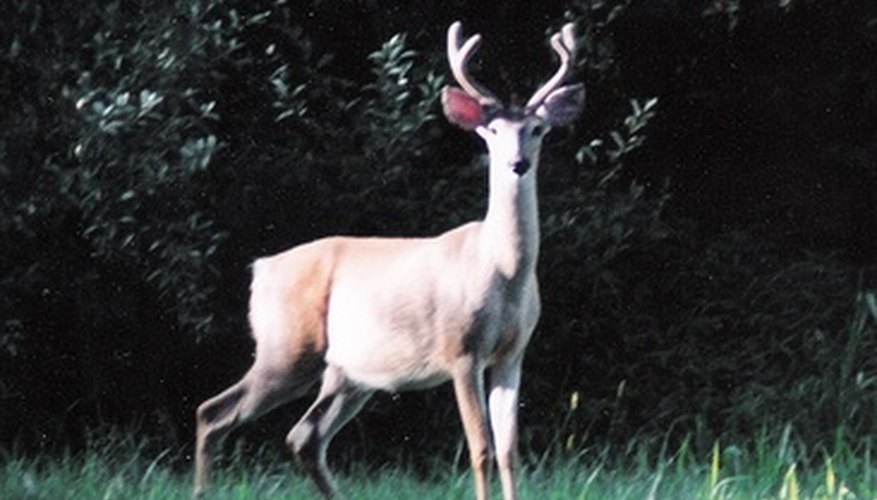 •••
grizzly bear image by Melissa Schalke from <a href='http://www.fotolia.com'>Fotolia.com</a>
Choose the game. British Columbia Ministry of Environment publishes a detailed report on seasons for various game, limits and types of weapons allowed. Here is a small sampling of the 2010-2011 seasons for Region 2--Lower Mainland:
Mule deer and white-tailed deer, bow only: Sept. 1-9. Mule and white-tailed deer, general season: Sept. 1-Oct. 31. Moose--Sept. 20-Oct. 31. Black bear--Sept. 1-Nov. 30 and April 1-June 30. Ducks and Canada geese--Sept. 10-Dec. 23 Mountain lion, lynx, wolf, bobcat--December to mid-January
Step 4
Choose your equipment. Besides your crossbow, your best investment will be your bolts (arrows, quarrels)--don't skimp on these. Use highest-quality broadheads. Carbon and aluminum arrows are better than wood in most cases and less liable to break or warp. Most guides will supply a rangefinder, but you might want to bring your own compact one. Extra parts such as string and cable are good to have. If a part needs replacing, the outfitter might not have a match and suppliers could take days to get it to you. Check with your outfitter ahead of time.
Step 5
Choose your guide. For big game hunting, non-residents of B.C. must be accompanied by a licensed guide or a Canadian resident possessing a Permit to Accompany. Since this person cannot charge you any fees, he would likely be a friend or relative.
A hunting license for a resident of another country is $172 but only $32 for a B.C. resident and $72 for other Canadians. Special license fees (tags) for non-residents are from $52 for wolf to $1,060 for grizzly bear. (Fees are calculated in US dollars from Canadian and could change.)
Be aware of Canada's strict laws on entering the country with weapons. You can get information on procedure from the Royal Canadian Mounted Police Canadian Firearms Program, phone: 613-993-7267.
Choose an experienced guide who knows the territory in which you're hunting. With thousands of dollars invested in your hunt, check out the reputation of your outfitter and guide.
Be prepared for rapid and harsh changes in the weather, especially in fall and winter.