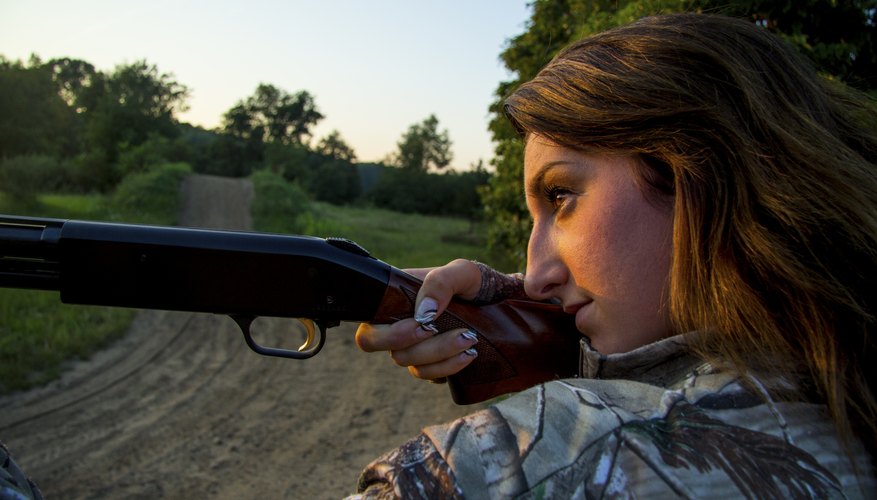 If you were born after 1979, you must complete a 12-hour firearms safety certification course in order to hunt in Minnesota. Should you lose your gun safety card, you can replace it without having to take the course over again by contacting the Minnesota Department of Natural Resources.
Getting a duplicate firearms safety card
Once your customer record with the Minnesota Department of Natural Resources reflects that you've completed the gun safety course, you'll be able to get a duplicate. Ask for a Duplicate Firearms Safety Card, code 998, from any Electronic License System (ELS) agent. The duplicate fee is nominal. If you have misplaced the field day voucher required to get your original gun safety card, contact the educational or online facility that conducted the field day and ask them to send you a copy.
How to get an adult certificate
Adults 18 and older in Minnesota have a couple of options for completing the requirements for a firearms safety certification. Hunters can be certified online with a course offered by Huntercourse.com by signing up, paying the fee, studying and passing the test. The course includes a virtual field day. All of this can be done at your own pace, and once you've passed the test, you're ready to buy your hunting license, in most cases. Inexperienced hunters are strongly encouraged to participate, in person, in a field day that provides hands-on training at a firing range. Note that you must have a voucher from Huntercourse.com to attend.
Adults can also attend a traditional class in person, take an advanced hunter education course or study at home. The Advanced Hunter Education Certification Program includes safety skills, using maps and compasses, survival skills and hunter responsibility.
Youth certificates
Youth 11 and older must attend a firearms safety certification course, either online or in person. Check at the Minnesota Department of Natural Resources website for dates and places for classes. The course includes a field day at a firing range and the certificate becomes valid when the youth turns 12.
Young people can also apply for an apprentice hunter validation if they want to try hunting under the supervision of an adult with a certificate. Youth can only do this twice; after that they must apply for a firearms certificate.
References
Writer Bio
Indulging her passion for wide open spaces and outdoor fitness through the written word on a full-time basis since 2010, author Jodi Thornton-O'Connell takes the mystery out of outdoor skills and guides readers to discover fun ways to physically connect to natural surroundings.