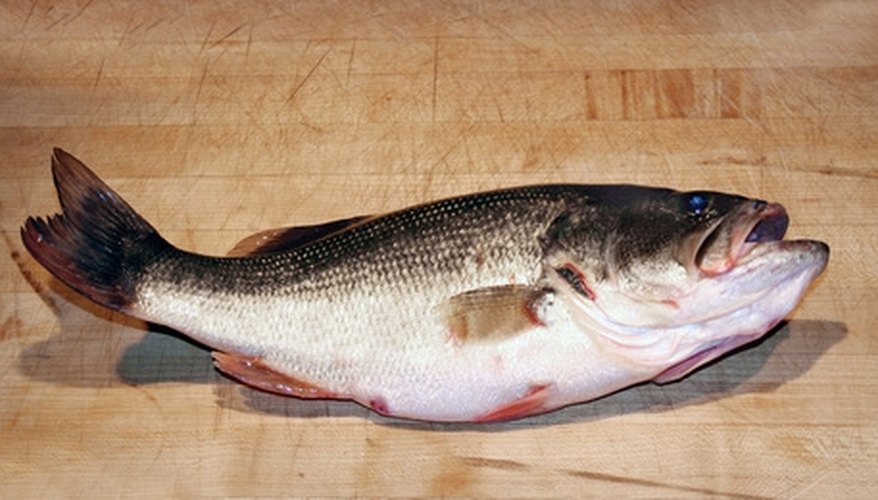 Ohio has traditionally offered fine fishing for largemouth bass in its many lakes, rivers and reservoirs. The early part of the year, which includes the pre-spawn, spawn, and post-spawn periods, can be a great time to catch largemouths, as well as some of the biggest bass of the year. Many tactics can be used as bass go through the early-year cycle, and knowing what bass are doing at this time of the year can be the biggest key to catching them.
Pre-spawn
Largemouth bass tend to be fairly inactive through winter, holding in deep water and only feeding when food is presented directly in front of them. But when water temperatures start to climb to 45 degrees in the spring, largemouths begin to move up from the depths to structure on the outer edge of spawning flats and eventually into creek channels and flats. This transition occurs throughout April and early May in Ohio. Tactics during this time include slow-rolling spinnerbaits, crankbaits and jigs in the above-mentioned areas, and in places with newly emerging vegetation, beginning in the northwest corners of most lakes, which tend to warm first.
Spawn
Throughout May, largemouth bass can increasingly be seen forming spawning pairs, often cruising in shallow water in search of spawning sites. Not all bass spawn at the same time, but the main part of the spawn occurs from late May to mid-June, with water temperatures between 55 and 65 degrees. Largemouths seek out shallow flat areas with protective cover in which to build their nests or beds and spawn. Topwaters and soft plastics shine during the time right before the spawn, with soft plastic worms, lizards, and creatures being effective once bass are on beds. Bedding bass are sometimes highly agressive, striking anything that enters their territory, but can also be very skittish and easily scared away. Any bass caught during this time should be released to allow them to spawn successfully.
Post-spawn
Bass spend at least a week recovering after the spawn, then begin feeding voraciously to restore their energy. This happens at different times in different parts of the lake (sooner in the north), so post-spawn largemouths can usually be found somewhere in Ohio any time from mid- to late June. These fish head to points, drop-offs, rock piles and other cover with access to both deep and shallow water, and might also use docks as cover. Jigs, jerkbaits and a variety of soft plastics can be effective during this period.
Locations
Ohio has many top-notch bass lakes that can produce fish during the early season. According to Ohio Game & Fish magazine, LaDue Reservoir, Berlin Lake, Lake Erie, Tycoon Lake, Lake Rupert, Seneca Lake, Dow Lake, Salt Fork Lake, and the Ohio River are among the best.
Licenses and Regulations
According to the 2010 to 2011 fishing regulations posted by the Ohio Department of Natural Resources, there are no seasonal restrictions on largemouth bass fishing. There is a combined-species daily limit of five for largemouth, smallmouth and spotted bass, and the minimum size may be 12 or 15 inches depending on the specific waterway. A complete list of waters and size limits can be found on the Ohio DNR's website. Fishing licenses are required to fish in all Ohio waters; annual licenses cost $19 for residents and $40 for nonresidents as of 2010, and can be purchased at most bait shops and sporting goods stores statewide.
References
Writer Bio
When Richard Corrigan isn't writing about the outdoors, he's probably outside experiencing them firsthand. Since starting out as a writer in 2009, he has written for USA Today, the National Parks Foundation and LIVESTRONG.com, among many others, and enjoys combining his love of writing with his passion for hiking, biking, camping and fishing.