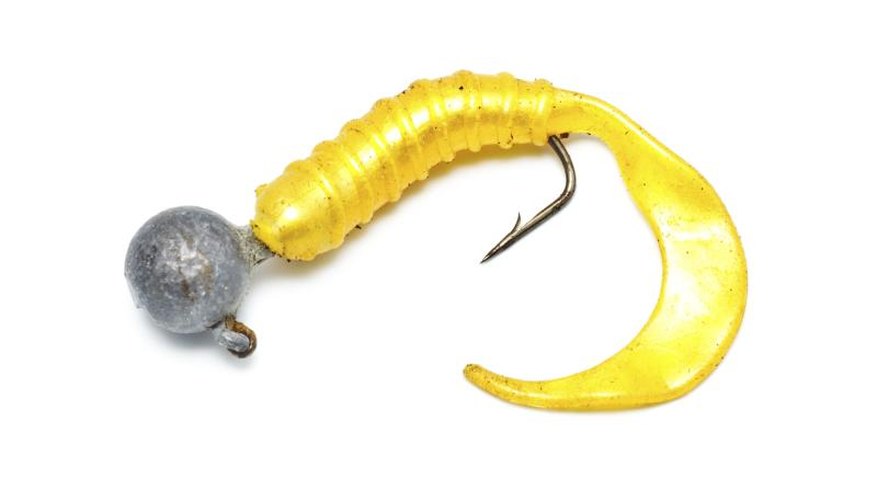 A man-made lake with dozens of islands and 94 miles of shoreline, Indian lake spans more than 5,000 acres in Ohio's Logan County. Like many reservoirs across the Buckeye State, Indian Lake has been heavily stocked with saugeye, a hybrid species raised in hatcheries by the Ohio Division of Wildlife. Saugeye thrive in Indian Lake, making this large, shallow reservoir one of the top spots in Ohio to catch these feisty fish.
Understand Saugeye Behavior
Saugeye exhibit traits inherited from both their parent species -- walleye and sauger -- including a strong sensitivity to light. Saugeye prefer to stay close to the bottom, hunting smaller fish around rocky reefs and flats. Unlike walleye, saugeye thrive in muddy and stained water, making them a perfect fit for the often-murky conditions in Indian Lake. Saugeye can often be found in shallow water during spring and in the low-light hours of early morning and late evening, but they spend the daylight hours and most of the summer months in deeper water. Indian Lake has one of the highest saugeye catch rates in Ohio, with most of the fish in the 15- to 18-inch range.
Select Baits and Lures
Minnow-imitating lures excel at catching saugeye on Indian Lake, and diving crankbaits are particularly effective. Jigs are another common tool, and you can tip your jig with either a soft plastic lure or live bait. A 1/8- or 1/4-ounce jig tipped with a curly-tail grub is a useful combination, and grubs in bright colors like white and chartreuse tend to work best in Indian Lake's murky water. Live baits like nightcrawlers and minnows can often tempt saugeye when they refuse to strike artificial lures. You can rig a live bait on a jig for cast-and-retrieve fishing, or use a plain hook to allow the bait to move more naturally.
Find the Fish
If you're fishing Indian Lake during spring or fall, it's best to start in relatively shallow water. The Moundwood and Lakeview areas often hold fish during these seasons, and trolling is a good way to efficiently cover a lot of water and find saugeye. Most of Indian lake is less than 10 feet deep, and saugeye may spread out across broad, shallow flats, or they may congregate around specific pieces of cover like rocky shorelines, reefs, drop-offs and near the lake's islands. In summer, the area known as Old Indian Lake is usually the best spot for saugeye. Old Indian Lake is one of the deepest parts of the lake, and you can find it between Shawnee Island and the mainland, just west of Route 368.
Know Before You Go
Much of the Indian Lake shoreline is privately owned, but Indian Lake State Park provides ample access, including boat launch facilities and several shore fishing sites. The park includes several separate parcels of land around the lakeshore, and you can find detailed maps on the Ohio Department of Natural Resources website. A current Ohio fishing license is required to fish for saugeye. You can purchase a license online through the Ohio DNR, or in person at most bait and tackle shops across the state. As of 2014, anglers could keep up to six saugeye per day from Indian Lake, with a minimum size of 15 inches.
References
Writer Bio
When Richard Corrigan isn't writing about the outdoors, he's probably outside experiencing them firsthand. Since starting out as a writer in 2009, he has written for USA Today, the National Parks Foundation and LIVESTRONG.com, among many others, and enjoys combining his love of writing with his passion for hiking, biking, camping and fishing.