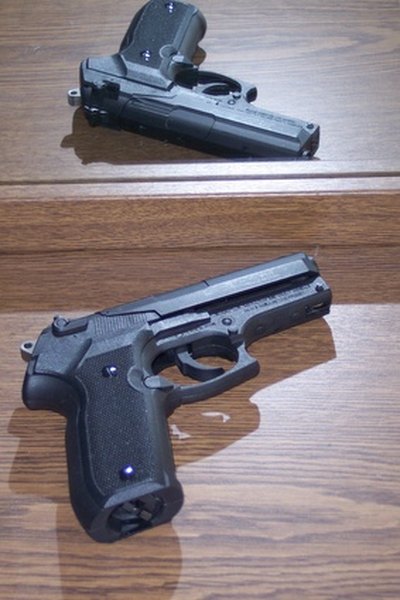 Guns tend to hold their value over a long period of time. Many used guns are worth more now than they were when they were new. Whether you are buying or selling guns, it is helpful to know how to determine the value of a used gun through research and the help of experts.
Step 1
Collect information about the gun. Determine if the gun is a pistol, rifle or shotgun. Verify the brand and model of the gun, as well as what caliber it is chambered for.
Step 2
Determine the current condition of the gun. NRA condition standards are used to rate firearms. They and range from perfect to poor. Different scales are used to rate modern and antique firearms.
Step 3
Consult a firearms price guide. Major publications include the "Blue Book of Gun Values" and the "Standard Catalog of Firearms." Remember that the prices given in these books are retail value, and you are unlikely to get full price from a gun dealer.
Step 4
Check online marketplaces. Sites such as GunBroker and AuctionArms work like eBay but allow you to sell used guns. Research the prices that similar guns are fetching on the open market. Take these prices into consideration when valuing your own guns.
Step 5
Visit a gun dealer or firearms appraisal company. Take your used guns and get an opinion. Find out what the dealer or appraiser would offer for the guns and compare it to the prices listed in the guide and online prices.
Writer Bio
David Somerset has been a writer intermittently for 11 years. He attended New Mexico Tech and earned a Bachelor of Science in technical communication in 2007. From being published in the "Bucksworth Community News" to writing how-to articles for eHow, his experience is quite diverse.