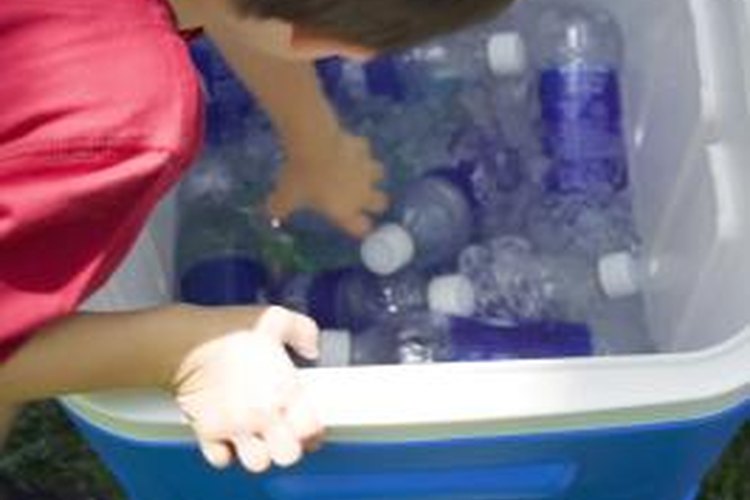 For decades, coolers have done a good job keeping food fresh by acting as portable refrigerators. Still, some situations call for coolers that keep ice longer. Whether you are spending the day on the boat under the hot sun, on a three-day road trip or camping with the family, consider coolers that will keep your food and drinks cold for days, rather than hours. Fortunately, several very well know companies are making just such coolers.
Yeti
Yeti coolers are personal-use coolers with the insulation and cooling properties of industrial coolers. Yeti coolers have walls and lids filled with polyurethane. The Yeti cooler offers maximum ice retention; as such, they offer high quality and insulation properties. Yeti offers coolers in its Tundra and Roadie lines, all manufactured for rugged use.
Coleman
The Coleman Company, primarily known for its abundance of camping gear, also produces a line of Xtreme coolers to keep ice, food and beverages colder for longer than standard coolers. The Coleman Ultimate Xtreme cooler keeps ice cold for approximately four days if kept in partial shade, and six days if kept in full shade. The Ultimate Xtreme cooler also comes in a marine version that incorporates a cutting board into the lid, and a wheeled cooler version for easier travel.
Igloo
The Igloo Company manufactures its own line of coolers manufactured for maximum cooling. The Igloo IceCube MaxCold cooler receives favorable reviews for its ability to keep cold often up to five days. The IceCube MaxCold also comes in a smaller version. The Igloo Cool Fusion is also a front-runner in cooler reviews. The Cool Fusion not only keeps ice cold longer; it is durable and features external pockets for accessories. The Cool Fusion also comes in a version with built-in speakers.
Rubbermaid
Rubbermaid has been in existence for over 70 years. It offers a 50-quart wheeled cooler that receives rave reviews. This durable cooler can keep ice cold for up to five days. Rubbermaid also produces a line of marine coolers that hold up to 150 quarts. The cooler can keep ice cold for a full five days in the hottest and brightest conditions.
Photo Credits
Jupiterimages/liquidlibrary/Getty Images