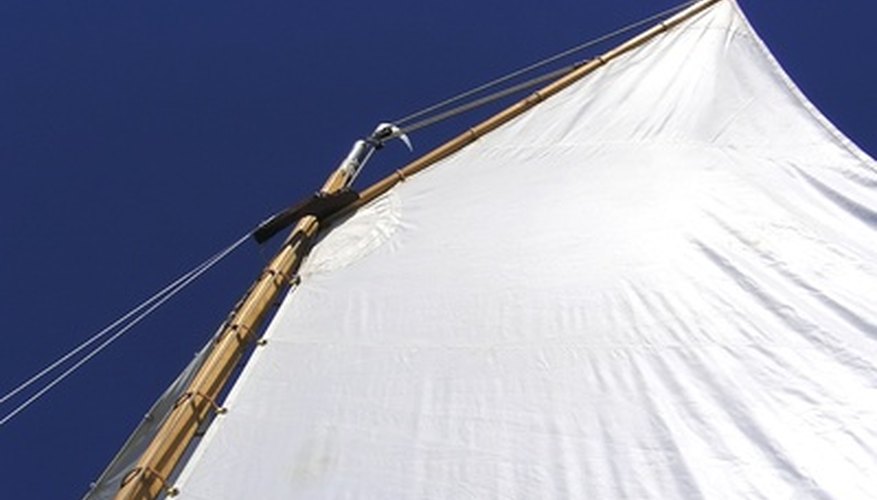 Also known as cotton duck fabric, canvas is a rugged, cotton-based fabric manufactured in a plain or twill weave that is often applied to a broad spectrum of uses. A sturdy and durable fabric often used in industrial applications, canvas is graded according to weight (with 12 being the lightest and 1 being the heaviest variation) and is attributed as the predecessor to modern denim.
Waterproof and Windproof
Canvas is so tightly woven during manufacturing that it has a waterproof quality, which is often augmented by waterproofing treatments at the completion of the manufacturing process. For this reason, canvas is used in many outdoor fabric applications. In some cases, after treatments, it is even qualified as "marine grade" and used as a sail making material. Canvas is windproof, another factor that facilitates its use as sails and awning fabric.
Sturdy
In addition to being wind and waterproof, canvas is a sturdy fabric that does not yield to frequent stress or tugs. For this reason, it is often used in tent and awning construction, as well as the basis for several types of shoe.
Color Retention
The tight weave of canvas usually means that it retains dyed color extraordinarily well, even under harsh environmental conditions.
Accepts Treatments
One of the largest benefits of canvas is that it readily accepts a variety of chemical treatment to enhance its natural properties, including treatments to increase water resistance, flame retardation and mildew resistance. Treated canvas can last for decades with relatively little maintenance compared to many other fabrics.