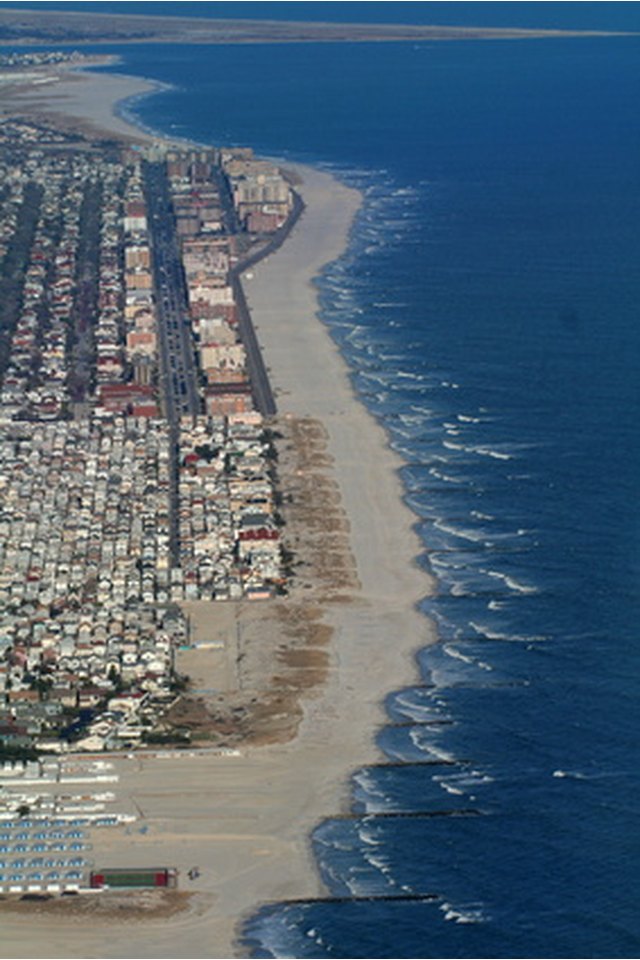 Jones Beach State Park, designed as a getaway for New York City's middle class, opened in 1929. While the park itself has no campgrounds, nearby state and national parks provide a base of operations for exploring the beach and its attractions. Long Island's historic beach has a two-mile-long boardwalk, swimming pools for visitors who don't want to tip their toe into the ocean, concession stand, and an open-air theater.
Nickerson Beach Park
Nickerson Beach Park borders the Atlantic Ocean about five miles west of Jones Beach. The campground, with full- and partial-hookup RV and tent sites, is open from April through November. The 155-acre park sports courts, a skate park and a seaside Pitch and Putt course. Beach cabanas are available from late May through mid-September. Because the campground is popular with locals, the county holds a lottery in February for sites. Non-residents who have a Leisure Pass pay the resident rate.
Battle Row Campground
Battle Row Campground, less than 10 miles from Jones Beach, has 31 RV sites accommodating trailers up to 45 feet long with water and electrical hookups, as well as 12 sites with no hookups and a group camping area. Facilities include sports fields, sing sets, dump stations and a bathhouse with private showers. The campground is open year-round for self-contained RVs. Tent campsites are open from May through November. Non-residents who have a Leisure Pass pay the resident rate.
Fire Island National Seashore
Fire Island National Seashore, a 26-mile long section of barrier island east of Jones Beach Island, is not just a destination for sun and sand fans. The island is a "globally rare ecosystem" with a sunken maritime forest, eel grass beds, wetlands and sand flats. Campers have several options. Smith Point County Park, within the national seashore, is the only camping option reachable by car or RV. Other sites, reached by private boat or ferry, include 26 sand sites that are available seasonally. Backcountry camping, available year-round, requires a permit. Reservations are recommended for all of the campgrounds.
Gateway National Recreation Area
West of Jones Beach Island, Camp Gateway offers primitive campsites in the New York region of the Gateway National Recreation Area, parts of which are in New Jersey. The camp, located in Floyd Bennet Field, faces Jamaica Bay's sea marshes. Biking and hiking trails, picnic areas and a fishing dock entertain visitors in the warm months. In the winter, a skating rink is less than a mile away. A limited number of sites are large enough for RVs, but none have hookup.
References
Writer Bio
Writing since 2009, Catherine Hiles is a British writer currently living Stateside. Her articles appear on websites covering topics in animal health and training, lifestyle and more. She has a Bachelor of Arts in communications from the University of Chester in the United Kingdom.