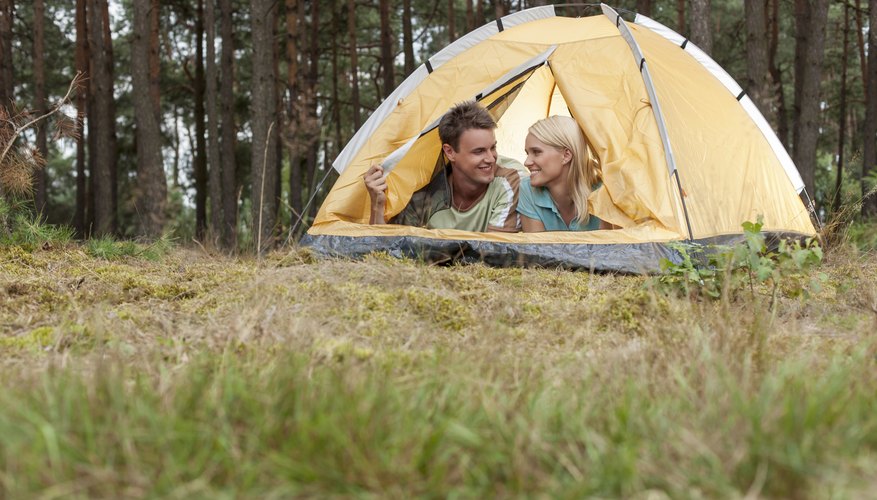 State-owned lands in New York include some of the most wild and scenic landscapes in the state, ranging from the rugged slopes of the Adirondacks to the rocky shores of the Thousand Islands. The New York Department of Environmental Conservation (DEC) maintains dozens of state parks, forests, preserves and management areas. Many state lands are open to camping, and in some cases you can pitch a tent completely free of charge.
Where Can I Camp?
Dispersed backcountry camping is an ideal way for self-reliant campers to experience the wilderness without the crowds or conveniences of a modern campground. Generally speaking, backcountry camping is allowed free of charge throughout New York state forests. New York includes more than 787,000 acres of state forest land, including hundreds of miles of back roads and hiking trails. Free camping is also available in the Adirondack Forest Preserve and Catskill Forest Preserve. Many New York state parks also offer camping in developed campgrounds, but not for free.
Where Can't I Camp?
Camping is not permitted in state unique areas, wildlife management areas, historical sites or nature preserves, and free backcountry camping is also not available in state parks or in recreation areas within the Catskill and Adirondack Forest Preserve that include developed campgrounds. The Adirondack and Catskill regions are unique inasmuch as they contain state preserve land intermingled with state parks and privately owned land. Details regarding where you can and cannot camp within these areas can be found on the New York DEC website.
Rules, Regulations and Red Tape
Where permitted, backcountry camping is free of charge and does not require a permit. However, camping in a single location for more than three consecutive nights or in a group of 10 or more requires a permit. You can obtain a permit free of charge from any New York State forest ranger or at a local forestry office. Contact information for rangers in various regions is available through the DEC website. Even in areas where backcountry camping is permitted, you may not camp within 150 feet of roads, trails and water sources. Transporting firewood onto state land is prohibited, and fires should only be built in established fire pits.
A Few Things to Consider
Backcountry camping is the only form of free camping available on New York state lands. Backcountry campers are responsible for carrying all necessary supplies with them and leaving no trace of their presence. Lean-to-style trail shelters and pit privies are provided along some hiking trails in state forests and preserves. Where available, these facilities are available free of charge to all hikers, backpackers and backcountry campers. Potable drinking water is seldom available, so be sure to bring the necessary supplies to treat or purify water from springs and streams.
References
Writer Bio
When Richard Corrigan isn't writing about the outdoors, he's probably outside experiencing them firsthand. Since starting out as a writer in 2009, he has written for USA Today, the National Parks Foundation and LIVESTRONG.com, among many others, and enjoys combining his love of writing with his passion for hiking, biking, camping and fishing.