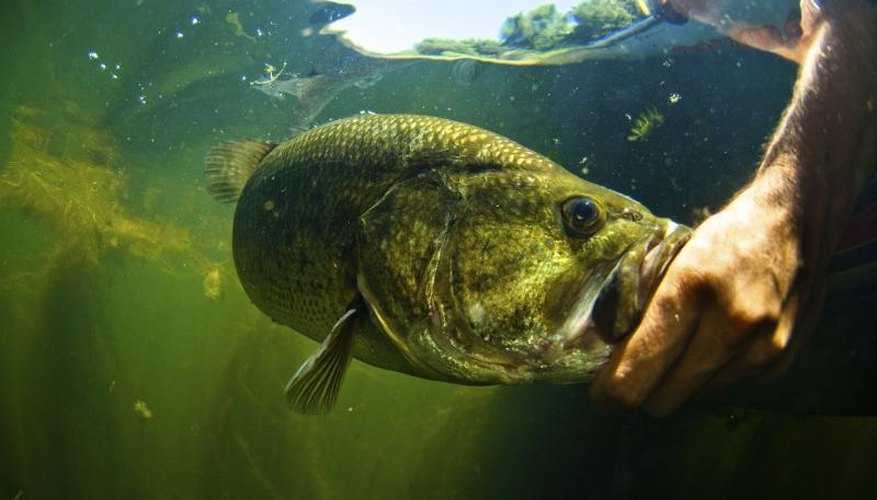 When you want to know what kind of purchasing power those Bass Pro points you've accumulated give you at Bass Pro Shops, a calculator is your friend. You earn points with phone orders, Internet orders or mail-in catalog orders. These points are added automatically to those you accumulate from your in-store purchases. Plus, you get points -- and cash -- for fishing, if you win a Bass Pro Tournament.
Bass Pro Purchases
Give yourself one point for every dollar you spent, before taxes. Add an extra point for cash spent on items from the RedHead brand, the Offshore Angler brand, WorldWide Sportsman, the Johnny Morris label, Uncle Buck's or the White River Fly Shop. Subtract any points for stuff related to Tracker Boats; Tracker ATVs; food and beverage items; any license; taxidermy purchases; or vender items purchased in the store. Multiply the result by 0.02. That's the value of your Bass Pro points, redeemable for merchandise at Bass Pro Shops.
Through Tournament Fishing
Points are redeemable for credit, not cash; however, if you participate in a Bass Pro Shops tournament or a Bass Pro Shops-authorized tournament and win, you not only win Bass Pro Points, but cash. Prizes range from $400 in cash plus $100 in Bass Pro Points to $6,500 in cash and $500 in Bass Pro Points. You must be a Tournament Rewards member in a Tracker, Nitro or Mako Boat powered by a Mercury outboard of 60-or-more horsepower.
Writer Bio
Will Charpentier is a writer who specializes in boating and maritime subjects. A retired ship captain, Charpentier holds a doctorate in applied ocean science and engineering. He is also a certified marine technician and the author of a popular text on writing local history.