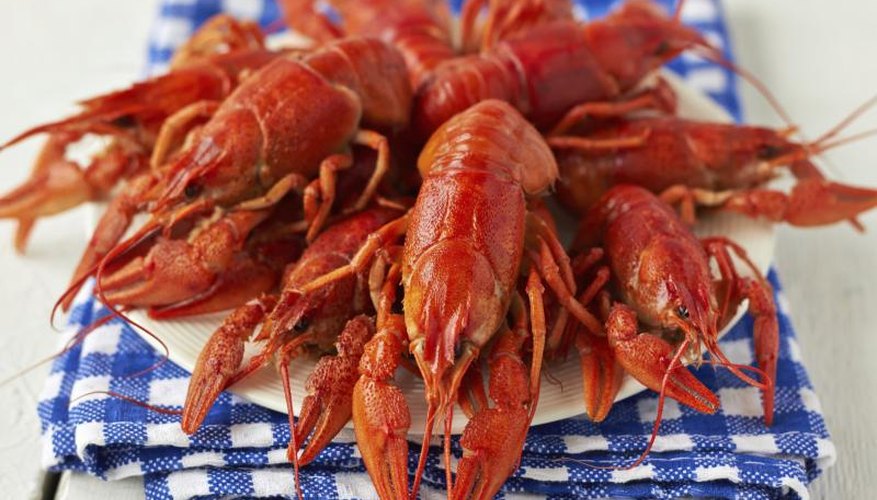 Florida imposes very few restrictions for harvesting freshwater crawfish, but because anglers often apply the term "crawfish" to a number of crustaceans, confusion is common. Many sportsmen also use the terms "crayfish," "crawdad" and even "mud bug" to refer to many different lobster-like crustaceans, further clouding the already murky waters. Anglers must distinguish crustaceans living in saltwater from those inhabiting freshwater, and avoid collecting threatened species.
Crawfish Regulations
Florida is home to 58 different species and subspecies of freshwater crawfish, as well as a number of ocean-dwelling lobsters -- notably spiny lobsters. Aside from the state's three imperiled species – Panama City crawfish, Sims Sink crawfish and Black Creek crawfish -- and any of the cave-dwelling species, anglers can harvest any other species of crawfish. Neither a commercial nor a recreational fishing license is required to catch crawfish, nor does the state impose any gear restrictions or seasons in which collection is illegal. By contrast, anglers must possess a valid fishing license to harvest spiny lobsters, and use approved equipment within the open season.