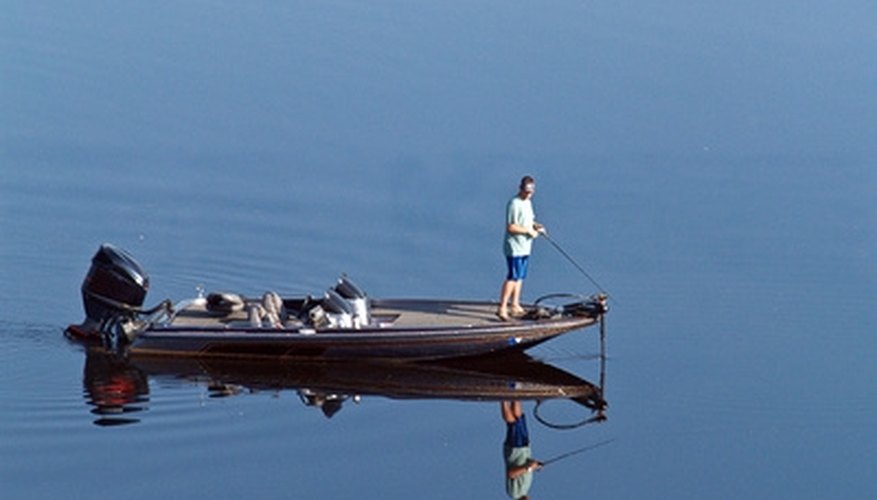 Champion bass boats are available in several models with different seat designs. Many of the boats utilize two bucket seats to maximize space for casting platforms and live wells. Some of the older models do use bench seats and some models use bucket seats with an attached center console. The seat configuration can be changed and custom options can be added to any Champion boat. The size of the boats vary by model and the size of the seats must be purchased to match the existing space available.
Deans
Deans is an Arkansas based company that manufactures boat seats that are intended to be replacements for Champion and other popular boat brands. The company has three seat models designed specifically for Champion boats. Two of the three models are bucket seats with a center console and the third is a bench seat with individual seat dividers. The seats can be ordered in a variety of different colors to match the boat upholstery and paint and custom seating options are available.
Boat Seat Store
The Boat Seat Store sells a variety of seats in standard sizes. The company has a bass boat specific section with seats sold as individual bucket style, bench style and custom style with center consoles and cup holders. The individual bucket seats can be used to replace seats on many Champion model boats, and the 58" and 62" bench seats will fit the majority of Champion boats. The seats are available in numerous different color combinations but they are not designed to match any specific Champion boats.
iboats
iboats.com carries a wide variety of seating options that will fit Champion bass boats. The 42 inch to 48 inch bench seats will fit smaller Champion boats, and the five-piece bench seat will fit larger models. The iboat.com seats are not designed to match the original colors of Champion bass boats but there are numerous color options available. The company also has several different seating group options for custom designs.
References
Writer Bio
Zach Lazzari is a freelance outdoor writer specializing in hunting, fly fishing and the general outdoors. He guided fly fishing trips for 10 years in Colorado, Alaska, Montana and Patagonia-Chile. Zach lives in Montana and splits time between the river and keyboard.