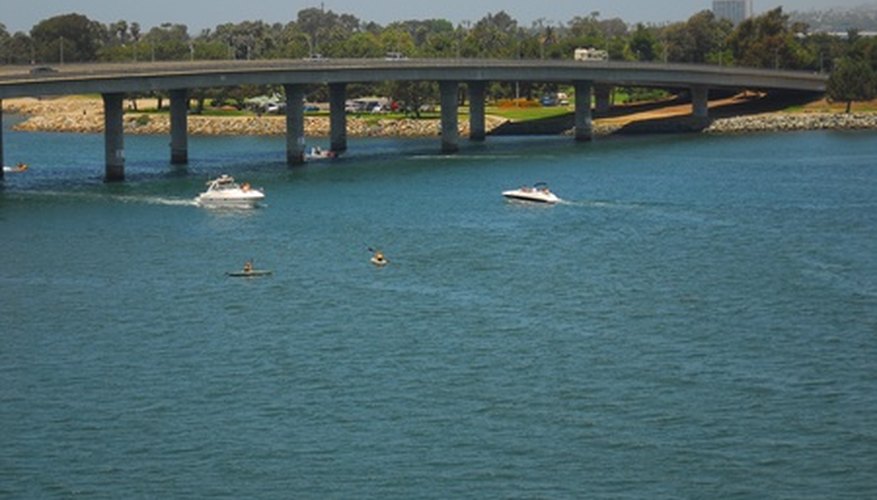 Scout Boats is an American boat manufacturer with its corporate headquarters in Summerville, South Carolina. It began manufacturing the Scout 172 Sportfish in the early 1990s. The Scout 172 has since been discontinued and subsequently replaced by the Scout 175 Sportfish.
Identification
The Scout 172 Sportfish is an outboard fishing vessel. It featured a center console design with an open bow area with seating for four. The Scout 172 was built on a modified vee composite fiberglass hull. Engine size varied, with average sizes ranging between 60 and 90 horsepower.
Size
The Scout 172 has an overall length (including swim platform) of around 17 feet and a beam (width) of around 7 feet. Exact sizes depend on the model year. For example, a 1993 Scout 172 Sportfish was 17 feet long with a beam of 6 feet, 10 inches. A 2000 model had a length of 17 feet, 2 inches with a beam of 7 feet, 4 inches. Manufacturer's specifications say the Scout 172 could seat six people.
Features
Most models included fishing rod holders and a swim platform off the transom. Primary storage space in the Scout 172 Sportfish was under the front seating forward of the center console. A fish locker was located there as well. A transport trailer was optional.
References
Writer Bio
Andrew Tennyson has been writing about culture, technology, health and a variety of other subjects since 2003. He has been published in The Gazette, DTR and ZCom. He holds a Bachelor of Arts in history and a Master of Fine Arts in writing.