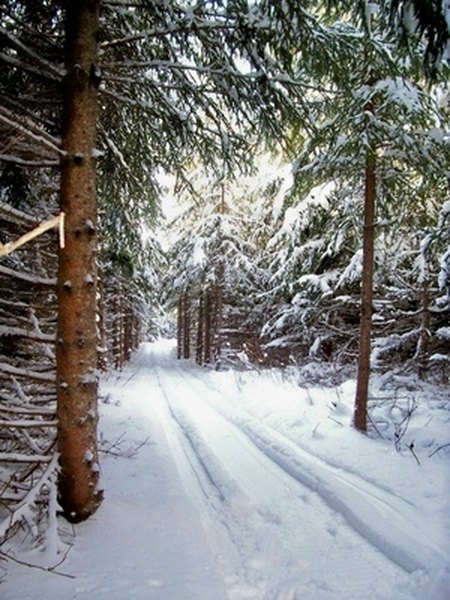 Built by Suzuki for Arctic Cat, The "Spirit" series engines first appeared in the Pantera line of snowmobiles in 1976. It offered many improvements over the old Kawasaki units. Instead of simply being attached to the sled, the engine itself was now an integral part of the chassis structure; helping to minimize weight transfer, allowing the rider a higher degree of control under extreme acceleration and cornering maneuvers. The large (at the time) 500cc motor was also significantly tweaked to provide more power and torque in the large Pantera, especially at the low end of the RPM band where many riders spend most of their time.
Engine Highlights
In an effort to establish credibility and attract new riders, Arctic Cat joined the International Cross Country Snowmobile Federation; entering several of its models in a new racing series, including the Spirit powered Pantera. The two-stroke engine served up a maximum of 24 foot-pounds of torque at the ground, (believed to be the most for any sled at the time) and had a modest power peak of only 7,200 rpm, promoting minimal engine wear and reliability. Its 10.6-gallon total fuel capacity completely out-shadowed the competition giving riders a much wider range, while offering an additional element of safety with a separate reserve tank.
Raw Numbers
Designated the AC50F2 Series 5000 by Suzuki, the air-cooled Spirit motor featured double carburetors courtesy of Mikuni, and a twin port design. It generated a smooth 55 horsepower, impressive considering the low piston compression ratio of 6.9-to-1. Capacitor discharge type ignition was utilized, and featured a single pipe exhaust system terminating in an Arctictron muffler. This setup achieved high flow while maintaining excellent sound suppression. A 20-1 lubricant oil to gas ratio was specified to keep the engine running optimally.
Powertrain and Options
Transferring power to the 381 lb. Pantera was handled by an all aluminum Arctic hex drive clutch system. Often praised for its smooth application, and precise shifts, it no doubt helped the Pantera earn its "Catillac" nick-name. Speedometer and tachometer gauges are listed as optional equipment, as well as the critical cylinder head temperature gauge (responsible for signaling a possible over-heating event).
References
Writer Bio
Jeff Slater has been a freelance writer since 2007 and was first published in the York University student newspaper "AfterWord." Currently based in Toronto, Slater regularly contributes technology and automotive news stories to CarCasher.com. He holds a bachelor's degree in computer science from Riverton University.