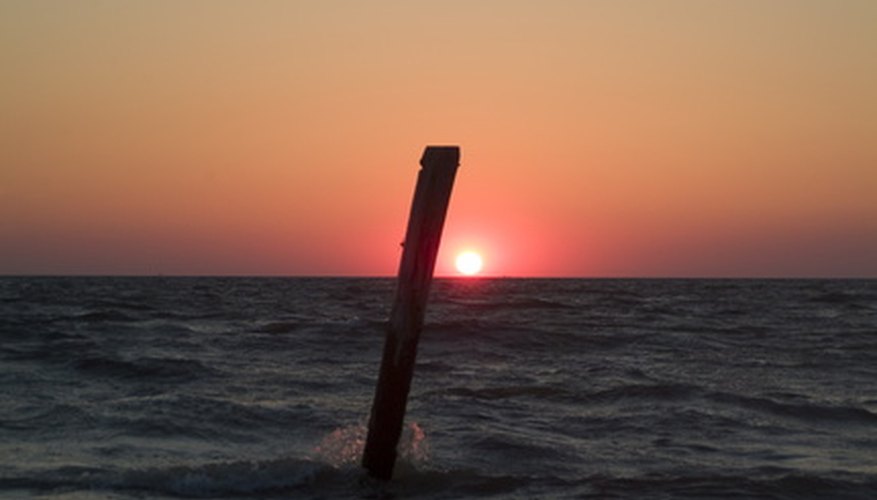 From Cape May Point up through the shores of Atlantic City, Southern New Jersey features many prime places to put your metal detector to work. Tourism brings large quantities of beach-goers, and the Atlantic currents continually churn up the sand revealing new finds and old items. The back bays bring their own offerings to the treasure hunter.
Types
South Jersey offers many beaches for the metal detector-toting treasure hunter. Half-a-dozen oceanfront beaches and several bay-side beaches provide many choices.
Several area lakes also feature public beaches and can provide different beach venues for metal detecting.
Geography
Most of South Jersey's beaches offer vast amounts of yellow-white coarse sand. Wildwood features a long stretch of beach from the boardwalk to the ocean, even at high tide. Ocean City and Atlantic City both claim smaller stretches, with occasional high tides stretching up under the boardwalks.
Cape May Point, on the Delaware Bay side, features a beach with a stretch of natural pebbles before turning into sand inland. These pebbles wash up from the waves and have been polished smooth. What else the current brings can be discovered with a bit of walking and a metal detector.
Visitors
Certain South Jersey beaches receive a wealthier visitor than other beaches. Some beaches cater to large throngs, such as Wildwood, or to family groups, such as Cape May Point and the Cape May beach. Keep in mind what type of visitors each beach tends to receive and when the heaviest tourist times are before setting out.
With the nearby casinos, Atlantic City's beaches draw a mixed crowd at all times of the day.
Avalon and Sea Isle City beaches attract a more mature and quieter crowd.
Campground lakefront beaches also offer potential finds of jewelry and change from the campers, with fewer treasure hunters searching the areas.
Other Considerations
Southern New Jersey beaches frequently feel the effects of the rip currents generated by Atlantic hurricanes. After one of these storms passes through, the beaches offer up a variety of debris. Sand dunes shift and erosion reveals deeply buried items.
Watch your tides. Lower tides allow you to cover areas normally under water. Keep in mind where beach-goers tend to lie during mid-tide if you prefer detecting items lost by beach-goers.
Warnings
New Jersey passed a law in 2006 that prohibits any amateur or unapproved activity that may endanger potential archeological sites on state lands. This includes metal detecting. When on state-operated beaches, such as the lake beaches in state forests, be wary of finding anything considered a relic. Lost jewelry and current coins certainly do not qualify as relics. However, old coins do.
Abide by local municipality codes regarding beach tags and when the beach can be occupied. These laws tend to be posted at beach access points.
References
Resources
Writer Bio
Edith Hignutt has written professionally since 1998. Her work has appeared in "Her Sports & Fitness," "Maritime Life & Traditions" and "BMXer." Hignutt holds a USA Cycling Coaching License and works with athletes in addition to owning a small plant nursery. She specializes in health and wellness, recreation and home and garden topics. Hignutt attended Rutgers University.