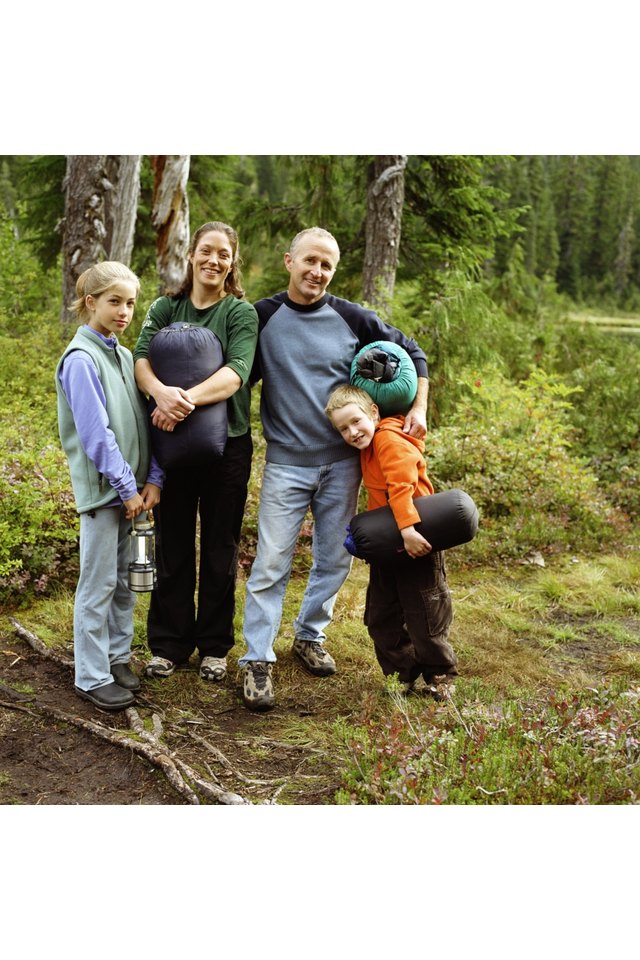 Covering more than 85,000 acres in three southern Pennsylvania counties, Michaux State Forest (dcnr.state.pa.us) has ample opportunities for hiking, fishing, horseback riding and camping. The forest stretches from southwest to northeast along the ridges of the Appalachian Mountains and is home to nearly 40 miles of the Appalachian Trail. Several locations in Michaux State Forest are frequent stops for thru-hikers along the trail, and the entire forest is open to primitive backcountry camping.
Michaux State Forest
Michaux State Forest consists of mostly undeveloped land, with vast stands of oak, pine, maple, birch and other native trees. The forest is easily accessible from Pennsylvania Route 233, which follows the length of the Michaux State Forest from south to north, and from US Route 30, which bisects it from east to west near neighboring Caledonia State Park. You can head deeper into the woods on more than 90 miles of hiking trails and anywhere you choose along the way. The peaks of Michaux State Forest rise 1,000 feet or more above the surrounding valleys, and hiking trails in the area traverse terrain that ranges from easy to strenuous.
Primitive Camping
Primitive camping in Michaux State Forest means that you will not have access to running water, electricity or any of the other amenities found at a traditional campground. You must hike to your chosen campsite with all your gear, and carry out all refuse when you leave. Durable hiking shoes, backpacks and tents are essential, and you must also carry your food and, if you choose, cooking tools. Small campfires are allowed except when wildfire risk is high, and fires must be attended at all times. Water is available only from springs and streams, and you must boil, filter or otherwise purify the water before drinking. Don't camp near the top of open mountain peaks and ridges to avoid exposure during severe weather.
Appalachian Trail
The 37-mile section of the Appalachian Trail that runs through Michaux State Forest includes seven designated trail shelters open to camping. These shelters are three-sided lean-to structures with plenty of room for several people to sleep. Vault toilets, fire pits and picnic tables are located at the shelters, and most have spring or stream water nearby and plenty of room to pitch a tent. The Appalachian Trail leads all the way from Georgia to Maine, covering more than 2,000 miles.
Considerations
A camping permit, available through the Pennsylvania Department of Conservation and Natural Resources at no charge, is required if you intend to camp for more than one night at a single site. If you plan to hike from site to site, a detailed trail map is essential. A map of Michaux State Forest is available on the DCNR website, and the "Pennsylvania Appalachian Trail Guide," published by the Keystone Trails Association (kta-hike.org), includes detailed, waterproof trail maps. As you camp and travel through Michaux State Forest, be aware that you share the woods with wildlife, including rattlesnakes and black bears. Interactions with humans are rare, but wild animals should always be treated with respect, for your safety and theirs.
References
Resources
Writer Bio
When Richard Corrigan isn't writing about the outdoors, he's probably outside experiencing them firsthand. Since starting out as a writer in 2009, he has written for USA Today, the National Parks Foundation and LIVESTRONG.com, among many others, and enjoys combining his love of writing with his passion for hiking, biking, camping and fishing.