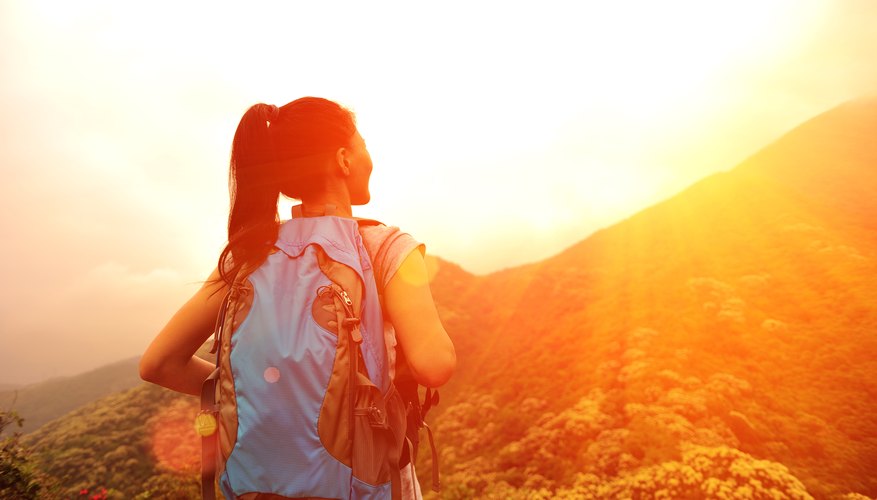 6 Perfect Hiking Gifts for the Traveling Women in Your Life
Are you searching for the perfect travel-themed gifts for the favorite women in your life? Whether you're shopping for your mom, daughter, aunt, grandma or even yourself, there are a lot of great hiking essentials out there that make the perfect gift item. Shop from this list and you'll quickly become the favorite gift-giver.
Preserve Favorite Memories With a Rite in the Rain Notebook
When traveling, it's exciting to document amazing experiences to look back on. Now there are no worries about rain-damaged journal pages because this durable water-resistant notebook is safe, even during a storm. The Rite in the Rain All-Weather Side-Spiral Notebook is a great way to document hiking adventures as they happen. You can purchase this gift item for a little over $10.
This is a truly unique and memorable gift to give!
Prepare for Day Hikes With the REI Co-Op Flash 18 Pack
REI's Co-Op Flash 18 Pack is the perfect lighter hiking bag. This is a great gift option for a family member or friend who likes to take shorter day hikes. Made of light-weight and breathable material, it doesn't weigh you down. This bag is available in multiple colors and priced around $40.
Nomander BPA-Free Water Bottle
Water is an essential need on any trip—especially a hike. Make sure your loved one is properly prepared for her next trip with the Nomander BPA-free water bottle. BPA is an industrial chemical known as bisphenol A. Research shows that BPA has possible adverse health effects, so it's best to buy BPA-free products when possible. This bottle is collapsible, making it easy to store in any bag, and it's also leak-free. With many color options, you can choose a bottle that matches her style. Bottles are priced around $20.
Gift an Airbnb Gift Card for that Last-Minute Weekend
When hiking or adventuring, sometimes a last-minute overnight stay becomes necessary. Treat a favorite woman in your life to an Airbnb gift card so she's always set in case she needs to make a last-minute reservation. There are Airbnb options just about everywhere and they tend to offer a homier feel. Purchase a gift card in the dollar amount of your choosing. This can make a perfect gift.
Time Away to Enjoy a Hike
Do you have a busy bestie in your life who finds it difficult to take time away from her hectic schedule to enjoy nature? Whether it's your mom, sister or daughter—you can help. Gift the gift of time by offering to take care of errands or watch the kids while she gets an afternoon away. You can create your own fun gift certificate that describes exactly what you're offering. She'll thank you for this extra-special gift.
Capture Stunning Action Shots With the GoPro HERO5 Session
If there's an outdoor enthusiast in your life who is always on the go, a sports action camera is the perfect gift. The GoPro HERO5 Session is the smallest GoPro with the latest technology. Your loved one will be able to take amazing photos and videos on hikes and during other outdoor activities. It's durable and waterproof—perfect for any outdoor adventurer. The GoPro HEROE5 Session model retails for around $300.
There are so many cool hiking gifts to choose from. Surprise the woman traveler in your life with one of the above gift ideas so that she'll be all ready to go for her next adventure.
References
Writer Bio
Natasha Witt has been writing since 2002. She works for an Internet marketing firm. Witt has a Bachelor of Arts in advertising and public relations from Point Park University.