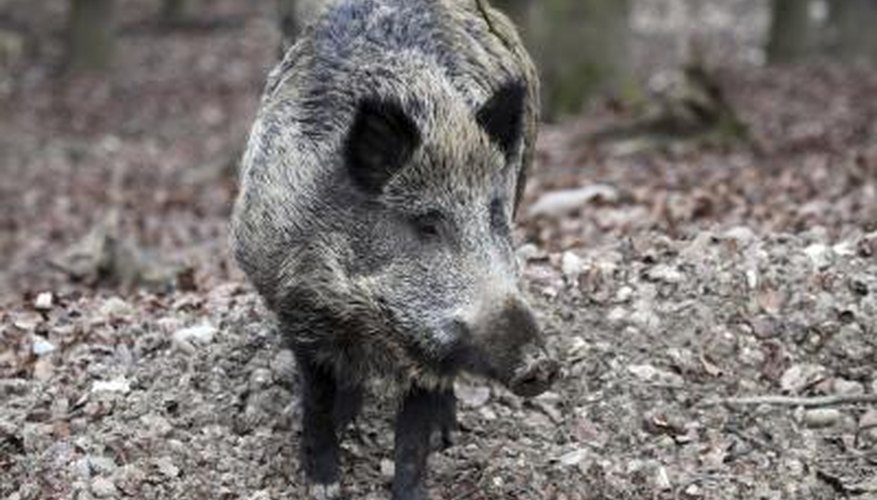 As in the neighboring state of Pennsylvania, Ohio has recently become host to emerging populations of invasive feral swine. The Ohio Department of Natural Resources (ODNR) acknowledges wild boars reside in at least 26 counties while official estimates put the total number of wild hogs in Ohio between 500 and 1,000 resident hogs. Though no official explanation exists at this time as to how wild hogs first established themselves in Ohio, it is likely that feral swine escaped from game preserves in the state or were intentionally released into the wild. The current government stance on wild hogs is eradication, though experts with the state suggest that Ohio may be past the point of being able to eradicate wild hogs. Feral pig sightings should be reported to the state Division of Wildlife: Call 1-800-WILDLIFE or email wildinfo@dnr.state.oh.us.
History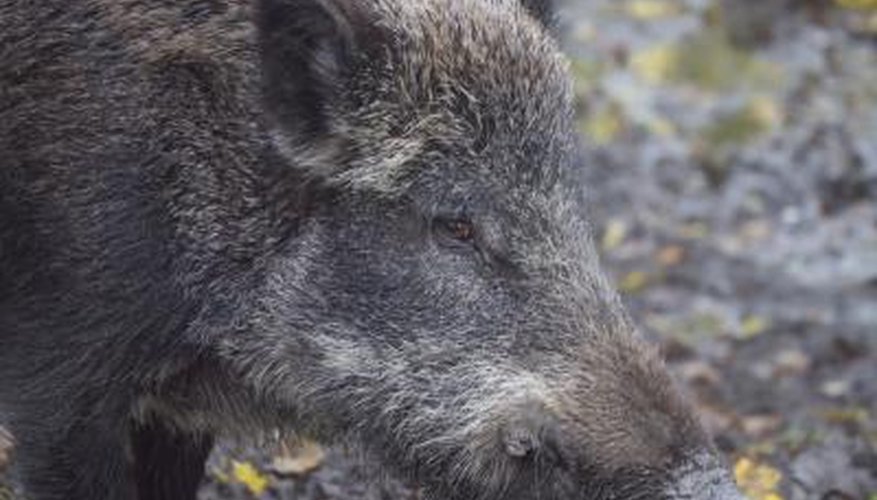 hipproductions/iStock/Getty Images
In 2009 the state division of the U.S. Department of Agriculture began an ongoing program to test Ohio wild hogs for diseases, marking the state's first efforts to gather data on wild hogs. To date, there have been no confirmed cases of swine fever, Pseudorabies or swine brucellosis in sampled wild hogs, and wildlife disease biologists with the USDA in Reynoldsburg are confident that Ohio's animals are free of diseases that could harm people.
Terms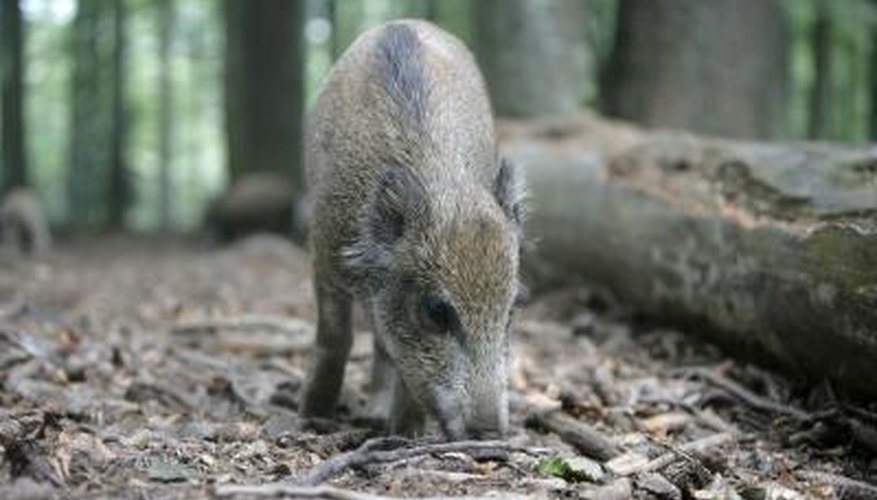 MikeLane45/iStock/Getty Images
Referred to as "wild boars" by the ODNR, non-native feral swine are also called European boar, wild hogs, Russian boar, wild pigs, feral pigs, or, colloquially, razorbacks.
Legality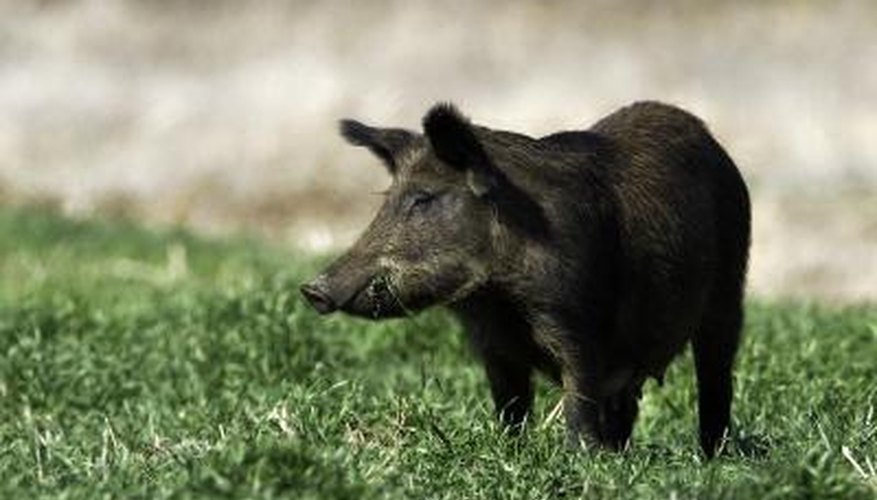 Laurie L. Snidow/iStock/Getty Images
The Ohio State Division of Wildlife encourages hunters to harvest any feral swine they encounter in the wild. Wild boars may be legally killed statewide, 365 days a year with no bag limit by hunters with a valid Ohio hunting license or by landowners on their own property.
The ODNR recommends hunters only use firearms that are legal for any current season, and hunters must also follow all game laws for the season. For example, hunter's orange must be worn during the October muzzleloader deer season, youth deer gun season, deer gun season and during the statewide muzzleloader deer season. During the regular deer and the statewide muzzleloader seasons, the state requires that hog hunters possess a valid Ohio deer permit. Excluding properly licensed youth hunters with a valid deer permit, it is illegal to possess slugs while boar hunting during the Youth Deer Season.
Remember: It is unlawful to hunt on posted land without the permission of the owner.
Locations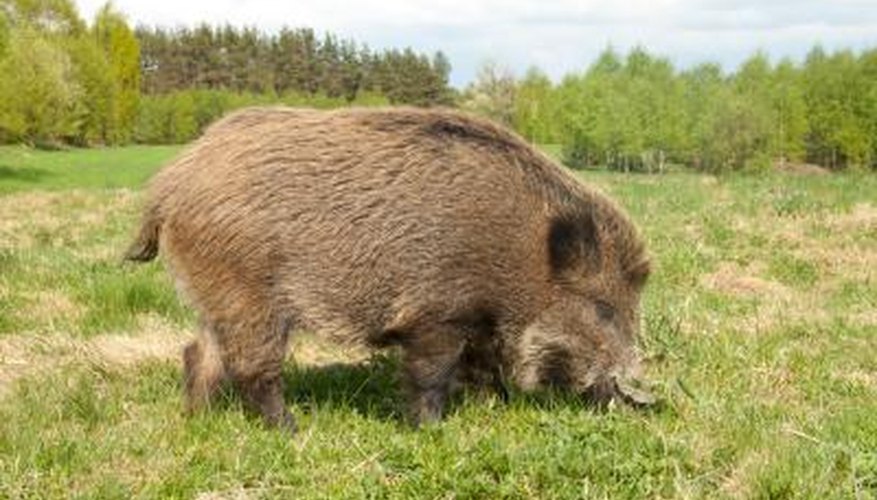 moniaphoto/iStock/Getty Images
Reports of wild boar have come from Adams, Athens, Auglaize, Belmont, Brown, Butler, Champaign, Darke, Defiance, Fayette, Gallia, Guernsey, Lawrence, Logan, Mercer, Monroe, Morgan, Noble, Pickaway, Preble, Ross, Scioto, Shelby, Vinton, Washington and Williams.
Concerns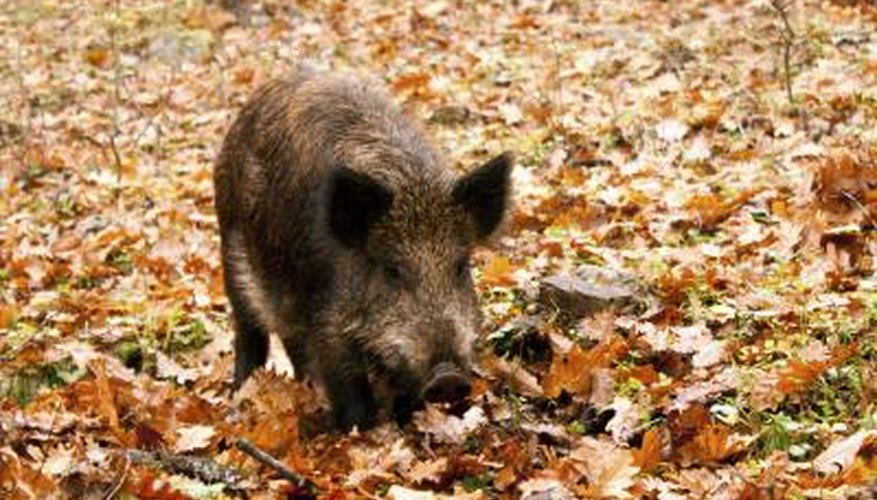 Gerdzhikov/iStock/Getty Images
Wild boars degrade wildlife habitat, particularly in states like Ohio, where boar are newly established. Boars directly compete with native wildlife like deer and turkey. Sounders of opportunistic boar damage agricultural crops and raze landscape by rooting and foraging, and predatory hogs indiscriminately consume a myriad of small animals including ground-nesting birds and their eggs.
Of graver concern is disease. Some wild boars can carry diseases that can infect domestic livestock, wildlife and even people. At present, the two most significant diseases are Pseudorabies and swine brucellosis. The ODNR recommends cooking any harvested wild boar to at least 165 degrees Fahrenheit to kill disease organisms and parasites.
References
Writer Bio
Aaron Samsel is the founding editor of Guns.com. He has been writing professionally since 2008.