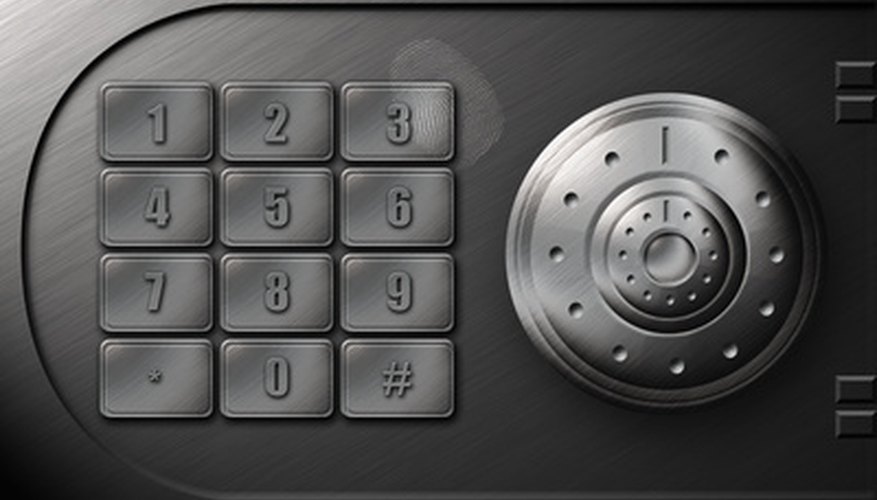 Electronic safes are secure and handy. You don't need a key and they can be accessed much faster than a typical combination lock. Unfortunately, an electronic safe left unattended for too long may lose enough battery power so the keypad doesn't function. Safe manufacturers understand that this can happen and provide alternatives for opening the safe.
Backup Key
Step 1
Slide open the key pad to reveal the underlying mechanism.
Step 2
Place the manufacturer's backup key that came with the safe into the keyhole.
Step 3
Follow manufacturer's instructions for the proper direction and method of turning the key.
Step 4
Battery Replacement
Step 1
Replace the battery with a fresh one. The keypad has now defaulted to the original factory combination.
Step 2
Call the manufacturer with the serial number of the safe and obtain the factory default combination, or look for it in your "important papers" file.
Step 3
Key in the proper combination.
Step 4
Writer Bio
Jack Burton started writing professionally in 1980 with articles in "Word from Jerusalem," "ICEJ Daily News" and Tagalong Garden News. He has managed radio stations, TV studios and newspapers, and was the chief fundraiser for Taltree Arboretum. Burton holds a B.S. in broadcasting from John Brown University. He is a 26-year veteran of the U.S. Navy/Navy Reserves and the Navy Seabees.