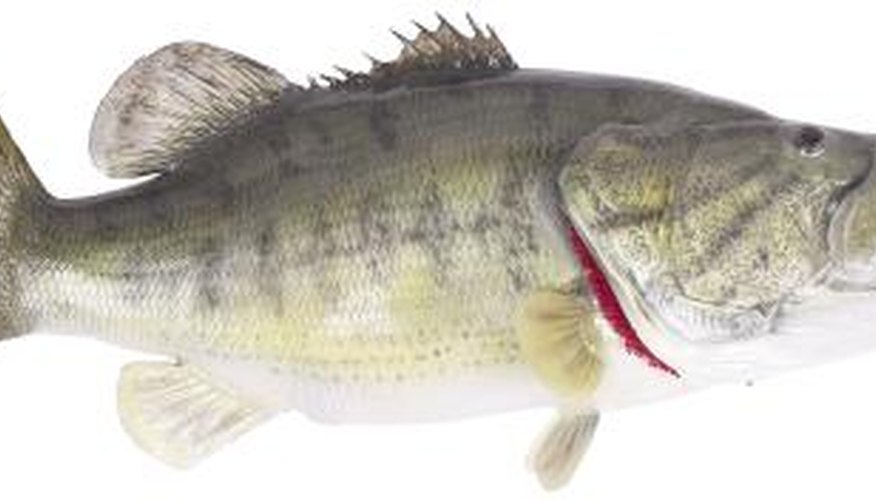 The Delaware Bay is an estuary located between the Delaware River and the Atlantic Ocean. The bay is bordered by Pennsylvania, New Jersey and Delaware and is a popular fishing destination in the region. Because it is an estuary, it is home to both freshwater and saltwater fish, depending on the season, weather and environmental conditions. The most common fish found in the bay are trout, stripers, croakers, sea bass and flounder.
Trout
Trout of the Delaware Bay region thrive in both freshwater and saltwater. Trout are considered oily fish because they have oil in their body tissue, as opposed to white fish which contain oil in their livers only. Grey trout and sea trout are the most common types of trout found in the bay. Many fishing charters operating in the bay take fishermen out to catch these popular sport fish.
Black Sea Bass
Black sea bass are saltwater fish commonly found off the coast of the Eastern United States. Black sea bass exist in three large biomass groups, one being in the Chesapeake Bay. Because of the proximity of the Delaware Bay to the Chesapeake Bay, sea bass are often found in the bay. Area fishermen tend to have the most success with black sea bass in mid to late May.
Atlantic Striped Bass
Atlantic striped bass, also known as stripers or simply striped bass, of the Delaware Bay also benefit from the large bass biomass off the Chesapeake Bay. These bass are so populous in this region that they are the state fish of nearby Maryland. Atlantic striped bass are saltwater fish and a popular sport fishing catch for area fishermen.
Croakers
Croakers, weakfish and drumfish are freshwater fish found in the Delaware Bay. These three types of fish are located all across the bay from Delaware to New Jersey. Croaker fish tend to become more populous in the Delaware Bay after extended periods of heavy rainfall. This rainfall increases the amount and speed of the water in the Delaware Bay, which encourages these freshwater fish to enter the bay. After heavy rainfall, bay croakers also become easier to catch.
Flounder
Flounder are a species of saltwater flatfish found in the Delaware Bay. Flounder prefer cooler temperature waters, typically between 68 and 70 degrees. During the spring, before the water begins to warm during the summer months, flounder dwell in the shallow water of the bay before returning to the ocean. Area fishermen have the most luck with flounder during this time.
References
Writer Bio
Tatyana Ivanov has been a freelance writer since 2008 and has contributed articles to "Venus" and "Columbus Family." She continues to write humor pieces for a number of popular culture blogs. Ivanov holds a Bachelor of Arts in media studies from Hunter College.