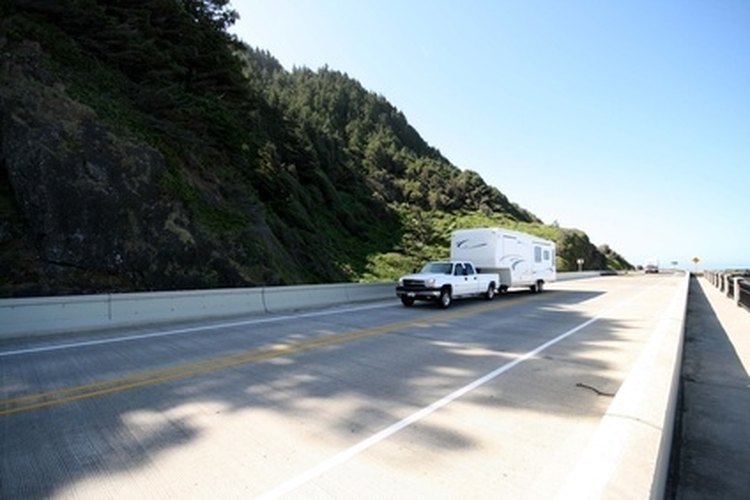 A travel trailer has no motor vehicle chassis, so it needs a car, a van or a pickup vehicle to tow it. It has a bumper or a frame hitch at the front to connect it to the towing vehicle.
Traveling
The maximum size of a travel trailer is 8.5 feet in width and 45 feet in length. It does not need any special highway movement permit.
Resting
Depending on the model, a travel trailer can sleep up to eight people. It usually has areas for sleeping, showering, dining, cooking and entertainment. Some models even come with garages, rooftop patios and fireplaces.
Options
Some travel trailers have sides and roofs that can expand outward by up to 3.5 feet to create larger spaces. Lightweight versions have also entered the market, allowing most six-cylinder family vehicles to tow these travel trailers.
References