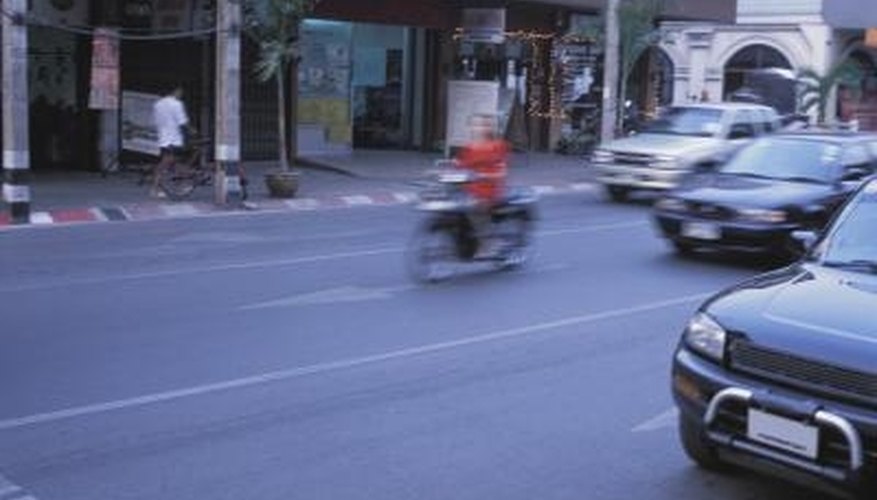 In 1976, all of the major Japanese motorcycle manufacturers were producing motorcycles powered by four-stroke four-cylinder engines. All of them, that is, but Suzuki. Suzuki changed that with the introduction of three new bikes in the GS family for 1977, the GS400, GS550 and GS750. The GS received instant critical and commercial success. The GS550 was a total sellout for Suzuki.
The Original GS550
The original Suzuki GS550 was in production for two years, 1977 and 1978. These early model GS motorcycles were classic examples of the standard, or "naked"-style motorcycle that came to be referred to as the Universal Japanese Motorcycle. Those first GS550 models were powered by a 549 cc, air-cooled, in-line four cylinder engine and a six-speed transmission. The GS550 generated a reported 49 horsepower at 9,000 rpm and had a top speed of 111 mph. With a wet weight of 431 lbs., the Suzuki GS550 got between 42 and 45 mpg and had a suggested retail price of $1,745.
The Suzuki GS550E and GS550L
Suzuki introduced a second version of the GS550, the GS550E, in 1978. The GS550E was a little sportier than the base model, adding alloy wheels and a rear disc brake. The base GS550 was dropped from the lineup after 1978 and the GS550L was added. The GS550L featured American cruiser-inspired styling, including shorter exhaust pipes, raised handlebars and a one-piece, stepped seat.
Other Variations of the GS550
Suzuki produced a number of variations on the GS550, including the GS550EF and GS550ES. In 1981, Suzuki introduced the GS550M Katana. The Katana had a distinctive body style. The Katana shared the same 549 cc in-line four engine as the 1981 GS550E and GS550T, but was nearly 9 lbs. heavier and had a larger fuel tank, holding 6 gallons compared to the 4.3 gallons of the GS550E. The extra contributed to the Katana having a lower top speed; 110 mph compared to the 114.3 of the GS550E.
The GS550 Engines
GS550 models produced through 1979 were powered by a 549 cc in-line four cylinder DOHC engine with two valves per cylinder. The engine was air cooled. In 1980, Suzuki introduced an updated engine on the GS550 models. The new engine had four valves per cylinder and a modified combustion chamber. This engine was used on the GS550, and all of the GS models until 1987.
References
Writer Bio
Jerry Romick has worked in radio and television for more than 30 years, often contributing to radio publications and websites. He is also an avid motorcyclist who has written about motorcycles for sites such as AllAboutBikes and PowerSportsTV. Romick holds a Bachelor of Science in communications from West Liberty State College.