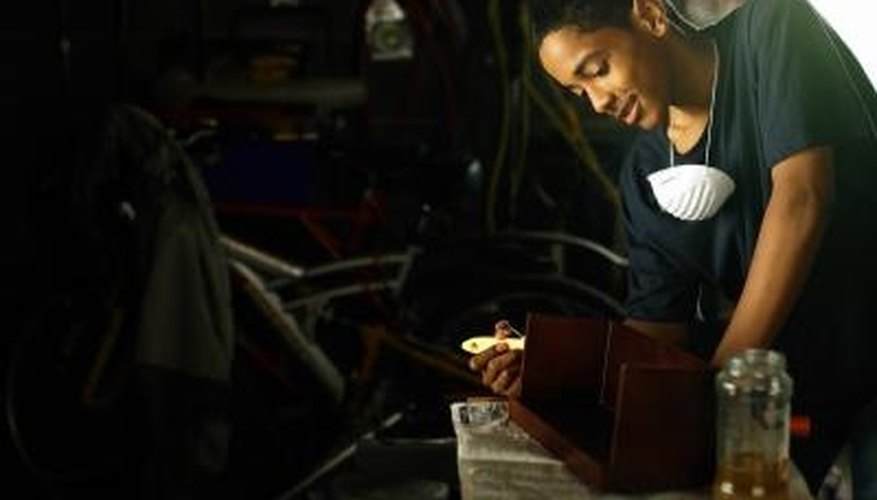 Spar varnish and spar urethane are two very different compounds. The main difference between the two is spar varnish will eventually chip or chalk off over time, while spar urethane will maintain a hard, shiny surface.
Spar Varnish
Spar varnish is made with a base of natural oil such as tung, linseed or soya. The oil is combined with resins, solvents, UV protector and driers to create a shiny surface. Spar varnish protects the wood from water, heat, stain and solvent discoloration. The formulation of the product allows it to move with the wood throughout each season. It provides a fair amount of scratch resistance. Spar varnish must be reapplied periodically as it will chip, flake or chalk off over time.
Spar Urethane
Spar urethane is a synthetic product made either as a water-based or oil-based product. Water-based spar urethane has easy cleanup, less fumes and dries in a short time period. Oil-based spar urethane requires several hours between coats. A thin application is required to prevent drips.
Application
Spar varnish is applied to a surface with a soft white bristle brush. Drying time between coats is a minimum of 24 hours depending on the climate. Several thin coats are required to achieve a solid surface.
Spar urethane is applied to a surface with a household paintbrush. The drying time between coats is as short as 30 minutes depending on the climate. Two to three coats are required to achieve a solid surface.
References
Writer Bio
Kim Blakesley is a home remodeling business owner, former art/business teacher and school principal. She began her writing and photography career in 2008. Blakesley's education, fine arts, remodeling, green living, and arts and crafts articles have appeared on numerous websites, including DeWalt Tools, as well as in "Farm Journal" and "Pro Farmer."