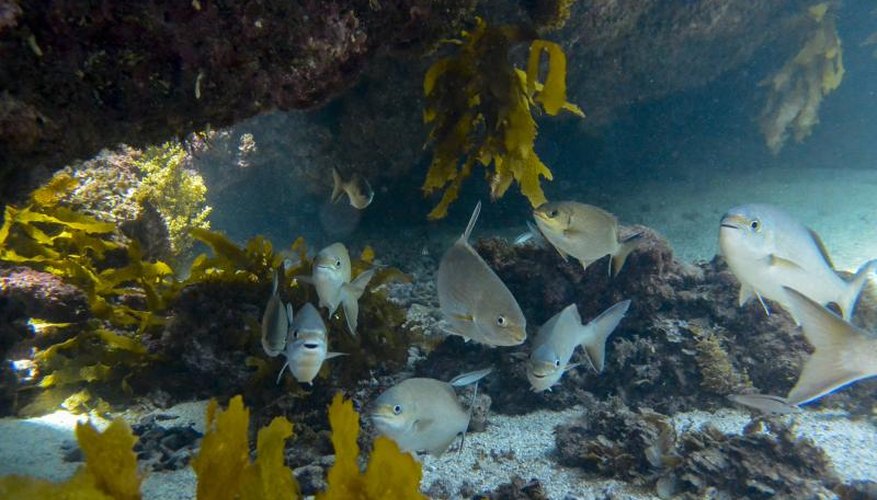 Sea Ox boats came in four fiberglass-hull configurations: center console, twin-console, walk-around and a cuddy hull for those who wanted a small living space aboard. Manufactured by North American Fiberglass from 1980 to 1994, they came in lengths varying from 18 to 26 feet in their final year of production.
Hull Characteristics
The Sea Ox 180 was 18 feet long and 7 feet, 3 inches wide. The 20-foot Sea Ox 200 hull had an 8-foot beam. Sea Ox's 21-foot offering, the Sea Cat, came in one model with two trim options, both with an 8-foot beam. The 230, Sea Ox's 23-foot vessel, came in five variations and an 8-foot beam. The 250's hull is 25 feet long with a beam that varies between 8 feet and 8 feet, 6 inches. The Sea Ox 260 comes in four vatiations, all 26 feet long with a beam of 10 feet.
Power
The 23-foot Sea Ox 230 C TWOXDR, the 25-foot 250C TW OXDR and the 26-foot 260C TW OXDR, were powered by twin outboards. The 200 C used a single outboard or a 140-horsepower inboard-outboard gas engine. The same engine was an option on the 250 and 250 C. The 250 C was available with a 245-horse gas inboard-outboard, as well. The 230 C offered a choice of an outboard, a 205-horsepower gas engine or a 120-horsepower diesel. The 26-foot 260 C offered the same 205-horsepower engine or a 135-horsepower diesel.
References
Writer Bio
Will Charpentier is a writer who specializes in boating and maritime subjects. A retired ship captain, Charpentier holds a doctorate in applied ocean science and engineering. He is also a certified marine technician and the author of a popular text on writing local history.