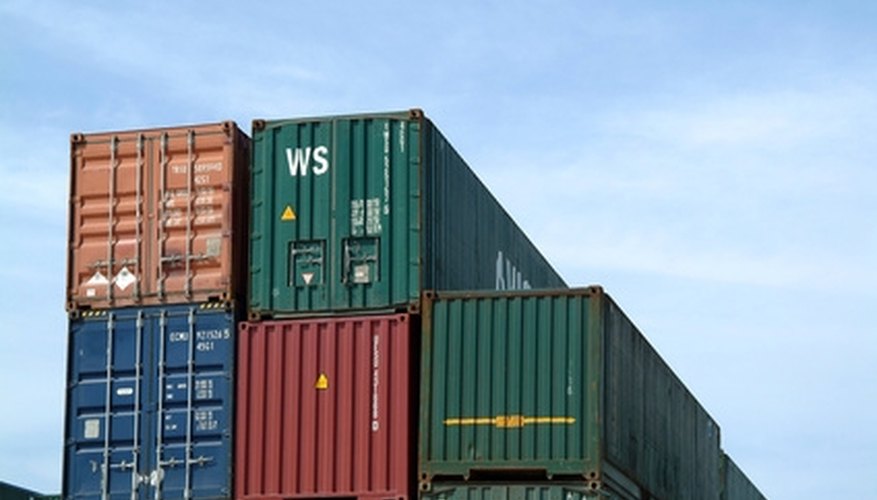 The Port Authority of New York and New Jersey describes the Sea Link Card as the truck driver identification card used by the port's Automated Cargo Expediting System. The Port requires all drivers bringing containerized freight--cargo stored in trailer-like highway/ocean containers--into the port to have a Sea Link Card in addition to the Transportation Worker Identification Credential (TWIC) issued by the Transportation Security Administration. Those who do not have a Sea Link Card and a TWIC are refused entry to the port.
Items you will need
Transportation Worker Identification Credential
Complete the Application for the Sea Link Card, available from your company or online at the second link in Resources.
Turn the application in to your trucking company. Your company, if registered with the Port Authority, will forward the application to the Port Authority's Sea Link office at:
ExpressPort Plaza Building 1160, Unit 3 Elizabeth, NJ Phone: 908-354-4044 Fax: 908-355-5018
There is a fee for the card, payable by company check, Comcheck, Greenback or equivalent. Cash, credit cards and personal checks are not accepted, according to the Port's website. The fee schedule is available at the Sea Link office or online at the second References link.
After you receive your Sea Link Card, register your TWIC at the Sea Link office between 7:30 a.m. and 5 p.m. Monday through Friday. Failure to do so will result in your access being denied to the port facility.
References
Writer Bio
Will Charpentier is a writer who specializes in boating and maritime subjects. A retired ship captain, Charpentier holds a doctorate in applied ocean science and engineering. He is also a certified marine technician and the author of a popular text on writing local history.